Yep, it's that time of year again- EA's latest blockbuster Madden title is officially in stores.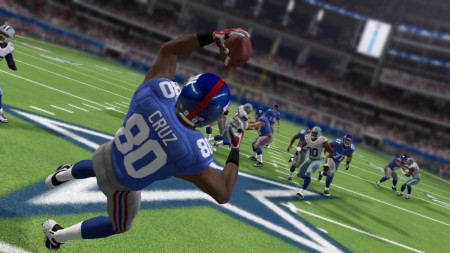 Also announced for next-gen consoles (a shot from which is shown above) Madden 25 is set to be the usual juggernaut that it is for EA, year in and year out. The series has become such a monster, that most other companies tend skip its launch week in hopes of finding friendlier pastures a week or two post-release.
This year, Madden will have two separate launches for competing publishers to worry about with both current and next generation systems playing host to the NFL title. While Madden 25 drops onto the Xbox 360, PS3 and PC today (August 27th), the Xbox One and PS4 editions of it will arrive in stores some time in November.
So basically, if you're a Madden super-fan and you're prepping to welcome a next-gen rig into your home in a few months, you should probably try to split those sick-days between this week and Madden's next-gen debut. Just sayin'…
Madden 25 is available now for the Xbox 360, PS3 and PC from EA Sports.
Continue Reading >>> Source link