It's been 50 years of the Man-Thing. Marvel's creepy, fear-driven swamp monster is celebrating the occasion with a publishing onslaught.
Man-Thing!
One of the greatest names ever for a comic book/character has to be "Man-Thing". I mean, come on. Overall silliness of title aside though, the beast that burns all who fear it is a legit Marvel mainstay. And he's definitely worthy of a little anniversary celebration.
That's just what Marvel Comics is aiming at with a brand new book and slate of variant covers. It's all coming to the publishing line in March 2021, and will reinvent the character for the modern Marvel age.
From writer Steve Orlando and artist Francesco Mobili, the new four part mini-series will be titled Avengers: Curse of the Man-Thing. As you can see from the title, it sets the monster up against Earth's Mightiest Heroes. Though it all goes down in a way that you might not expect.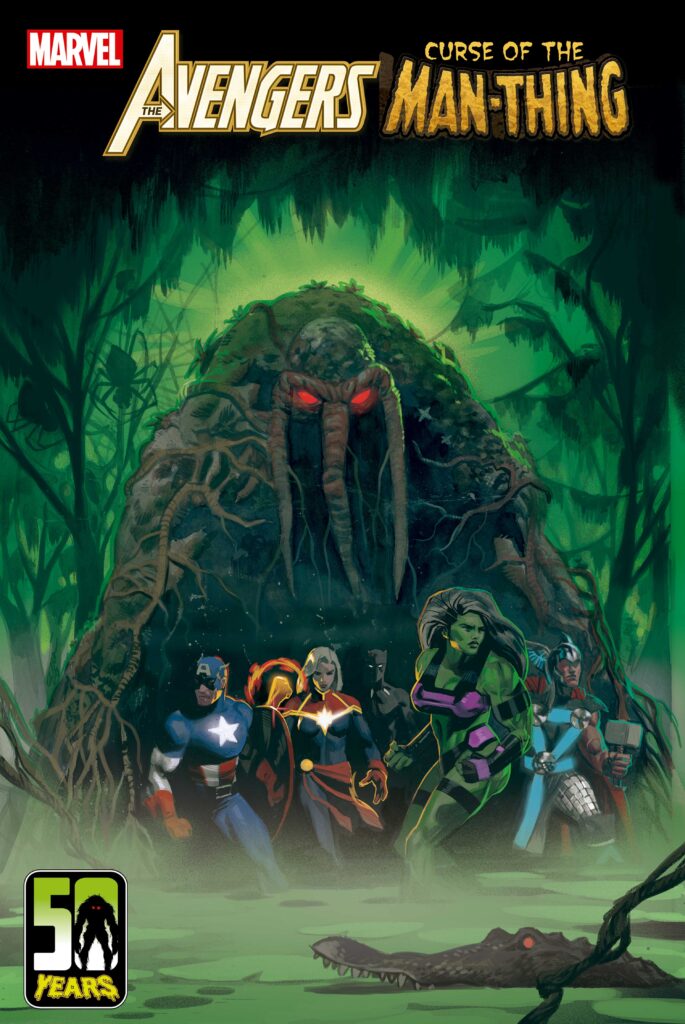 For decades, the Man-Thing has haunted the Florida Everglades. Now a new enemy has hijacked his body on a quest to take his incendiary abilities global! The Marvel Universe wakes to fear as gargantuan monoliths menace cities worldwide, with only the AVENGERS standing between the population of Earth and a planetwide inferno. Can they save Man-Thing in time to douse the fires? And does the man inside the thing, Ted Sallis, even want to be saved? All this plus a sensational new villain designed by Marvel's Stormbreaker Carmen Carnero await readers in the exciting opening tale that will kick off an unforgettable journey for Man-Thing and your favorite Marvel heroes including the X-Men, Spider-Man, and more!

Marvel Comics
In addition to the series kickoff, March will also see that new variant cover collection. The covers will star Man-Thing-itized versions of Marvel's biggest heroes. We've got a few for you to check out right now, in the gallery below.
Continue Reading >>> Source link