Dark Horse Comics and the Comic Book Legal Defense Fund are teaming up to present a guide to Manga for libraries and schools to better find their way around the art form.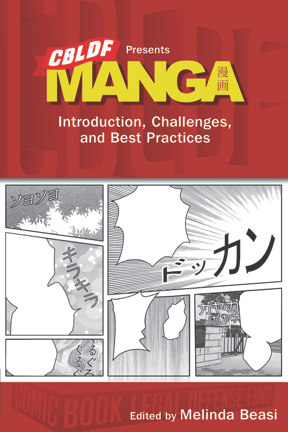 Manga, like most comics actually, can be a tricky proposition thanks to the myriad of content that the genre covers. Educating folks as to what's what with it is the idea behind Dark Horse's new book CBLDF Presents Manga: Introduction, Challenges, and Best Practices.
Made possible with a grant from the Gaiman Foundation, CBLDF Presents Manga is a handbook designed to provide a concise and informed overview of manga—its history, genres, and issues. This educational work delves into the history of manga, its major demographic divisions, its most significant creators, and the challenges it has sometimes faced in North America.
What's really cool about this book too is that it's the art form as described by the guys and gals who know best. CBLDF Presents Manga is written by Manga Bookshelf scribe Sean Gaffney, Vertical's Ed Chavez, Erica Friedman of Yuricon and ALC Publishing, Shaenon Garrity of Viz Media as well as Otaku USA, and Robin Brenner and Katherine Dacey of School Library Journal- so this is a tome that you know is going to present the truth about Manga.
Ignorance is one of the biggest enemies of art of all kinds and manga is no exception to that rule. Something like the CBLDF Presents Manga is a great addition to any library or school to actually keep people informed about what's appropriate and what isn't for kids of all ages. Of course the book is also available for purchase by anyone looking to find out more about manga (or even for fans to add to their libraries) and you'll be able to find a copy at your local comic shop this coming December the 4th.
Continue Reading >>> Source link