August 2, 2013
industry, News, PC, PS3, Xbox 360
748 Views
Grab the OST for Spiders Studios' action/RPG Mars War Logs for free starting today.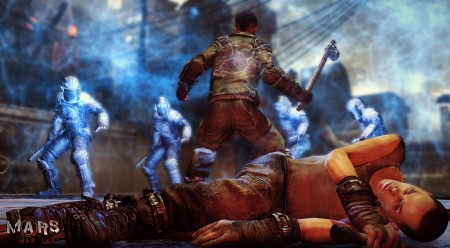 Mars War Logs got a bit of a mixed reception when it hit the PC earlier this year, but has since been patched with much improved voice acting. Now that the game has hit Xbox Live (where it's on the top of the charts) and is on the way to the PSN (8/7 in Europe and 8/13 in the US), Spiders Studios has released the official soundtrack so you can pump up the Martian tunes even when you're not on the game's version of the red planet.
The set has 44 tracks in total, all of them by Spider Studios' lead sound designer Sylvain Prunier. It's "dark, gritty and often spellbinding"… and free. Don't forget that part.
You can snag the OST from Mars War Logs for yourself right here. If you'd like to check out our review of the game, just click here.
Continue Reading >>> Source link