Yes, you read that right, Marvel is including free digital collections of select books with the .NOW branding. If one digital issue was good, a whole set is pretty great.
"The .NOW issues provide a great first issue entry point for new and existing readers alike," said David Gabriel, SVP of Print & Digital Publishing, Marvel Entertainment. "But by offering free digital collections with print issues, we're offering fans who may not have experienced these exciting series a great chance to jump into the full story all at once, taking advantage of both the print and digital formats in a manner no other publisher has attempted! "
The next round of Marvel NOW!, dubbed All-New Marvel NOW!, will be hitting stands at the end of this month through March 2014 and is poised to give readers a heck of a lot more bang for their buck. Not only will you get the physical issue of the book when you buy it at your lock comic shop, but you'll also get the now standard code for a digital edition- and a complete "first collection of that series" for nothing. That's borderline incredible right there.
Of course, not every issue in the stable of books will have a code for a collection packed in, but with stuff on the way from writers like Rick Remender, Brian Michael Bendis, Dan Slott, Warren Ellis and more, they don't really have to. If you're going to be specially targeting the loot chest issues though, we've got the full list of what books will have the goods.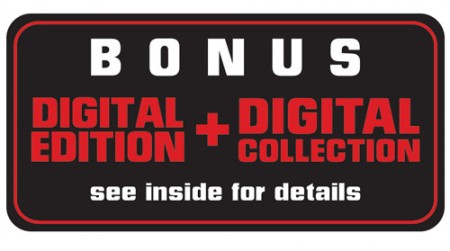 And they are:
Avengers #24.NOW – On-Sale 12/24/13
Savage Wolverine #14.NOW – On-Sale 1/08/14
All-New X-Men #22.NOW – On-Sale 1/22/14
Guardians of the Galaxy #11.NOW – On-Sale 1/29/14
Captain America #16.NOW – On-Sale 02/05/14
Thor: God of Thunder #19.NOW – On-Sale 02/12/14
Nova #13.NOW – On-Sale 02/19/14
Iron Man #23.NOW – On-Sale 03/19/14
Uncanny X-Men #19.NOW – On-Sale 03/19/14
Uncanny Avengers #18.NOW – On-Sale 3/26/14
Continue Reading >>> Source link