One of the best looking Marvel Legends box sets for the year, Hulk vs Wolverine, has finally landed in the pre-order phase.
The best there is
If you're a Wolverine fan, there are few classic Marvel Comics issues that stand out as much as The Incredible Hulk #181. The classic tale told of a brawl between the title monster and the terror from the north, Wendigo.
Being set in that great wilds of Canada, the fight also drew the attention of the Canadien government. And at that time, they had a secret weapon, one detonated "X".
Wolverine's outfit looked shockingly similar to his most iconic yellow and blue X-Men look in this debut comic. The only big differences were that the had a lot more black on it, but that's about it. Collectors have gotten debut Wolvie's in the past, though this one looks like it might be the best yet.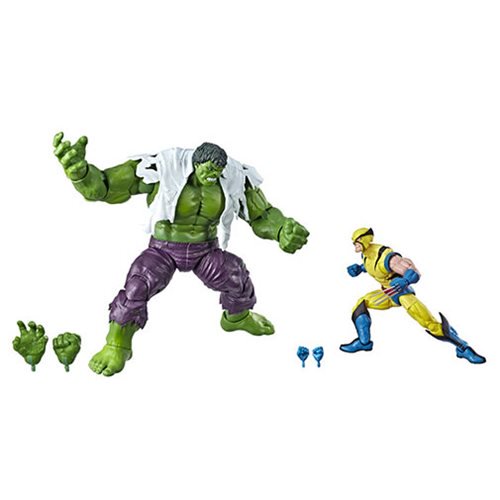 Also nice is that the Hulk included looks freaking great. He looks huge against Wolverine's small stature, and features a tattered shirt (which might be a first for ML Hulk figures).
The pack is part of the 80th anniversary collection of Marvel Legends, designed to celebrate Marvel Comics 80th. So far we've seen Big Time Spider-Man, Logan in his street clothes, and this pack here. More are on the way, including some Avengers and some great looking Marvel movie figures.
Right now though, you can secure yourself a Hulk vs Wolverine set via online retailers like Entertainment Earth. The set will run you $59.99 USD and will see release in August.
Continue Reading >>> Source link