Witness The Rise Of A Dark Lord In DARTH VADER #1 – Coming in June from Marvel Entertainment.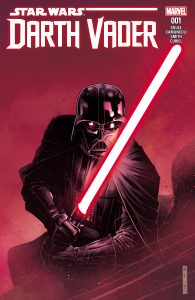 The Rise Of A Legend
When Anakin Skywalker fell, both to the pull of the dark side and to the blade of Obi-Wan Kenobi, he rose back up, more machine than man. Having lost everything that he once held dear, the one who was prophesized to bring balance to the Force instead chose a darker path. Now, in a story set directly after the events of Star Wars: Revenge of the Sith, he must take his first steps into a darker world as… Darth Vader, Dark Lord of the Sith!
Witness iconic moments in the Star Wars galaxy through the lens of one of its most famous characters! The construction of Vader's red lightsaber, the fallout of Order 66, the beginnings of the Inquisitor program, and the rise of an Empire. Join Vader as he learns a new way. The way of Darth Sidious…the way of the dark side.
Continue Reading >>> Source link