July 2, 2014
Collectables, Comics, Movies & TV, News
2,997 Views
Captain America's pal and occasional partner in (fighting) crime, Sam 'Falcon' Wilson is about to see release as a part of DST's Marvel Select figure line.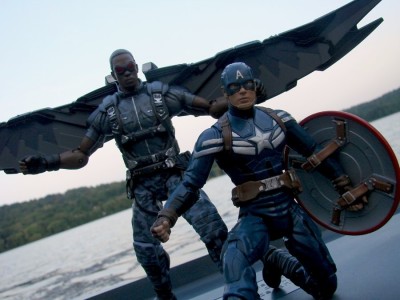 Joining figures of Cap himself (in two varieties) and The Winter Soldier, Falcon stands at 7.5″ tall with 16 points of articulation and sports the requisite likeness of the actor who portrayed him in the recent Captain America: The Winter Soldier film, Anthony Mackie. As you ,ight expect too, Falcon comes complete with a pair of wings that can be slotted into his backpack for flight action. For display, he has a base that's been sculpted to look like the decking of the S.H.I.E.L.D. helicarriers seen in the flick. If you have both Cap and Bucky, this one's kind of an irresistible purchase.
The Falcon is arriving in stores starting tomorrow, July 3rd.
Continue Reading >>> Source link