August 29, 2013
Collectables, News
635 Views
Well this might just be coolest riff on the Creature from the Black Lagoon we've seen from Mezco yet.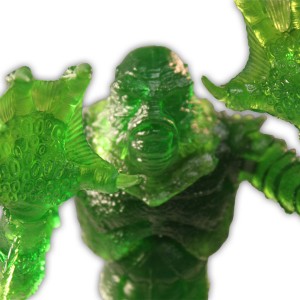 Cast in green, translucent plastic, the newest Creature from the Black Lagoon variant is just plain awesome.
The big guy stands in at 9″ tall with 11 points of articulation and is 100% ooze-green. The Creature comes packed in a collector-friendly package that's made with an eye towards display and is strictly limited to 100 pieces. With that kind of short run, he's going to be tough to come by.
Fortunately, you don't have to bust out the flippers and SCUBA gear to take one of these home since he's available both on MezcoToyz.com and at the upcoming New York Comic Con.
Check Also
A super light week for the Nintendo Download brings Kirby-fueled Tetris action, as well as …
Continue Reading >>> Source link