Nintendo's Shigeru Miyamoto is no fan of virtual reality, but he seems to think that the new Star Fox title in the works isn't too far off from representing an example of the technology of the moment.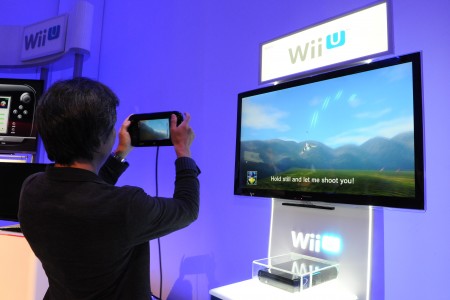 VR is a hot topic right now, and with Sony and Microsoft (and the PC gaming arena) getting on the bandwagon is various ways, it's certainly receiving the full court press in terms of being shown off at shows like E3 and slammed in the faces of gamers everywhere. Personally, I dig it and have tried the Oculus Rift and freaking loved it. Actually, trying it changed my mind on the tech, which I initially thought was more than a little fad-y.
Nintendo though, are holding firm to the fact that they don't see the point in VR, as famed game designer Shigeru Miyamoto has once again reiterated the fact that the tech doesn't fit with Nintendo's philosophy. That being, also fitting with the online gaming thoughts, that gaming should be done on a TV in a room full of people.
Still though, that didn't stop Miyamoto from going on to talk about Star Fox Zero and likening it's gameplay to popping on a VR headset. Chatting with German online publication Spiegel, Super Mario's creator said that the Nintendo franchise kind of presents a VR experience with its GamePad and TV gameplay, pulling the gamer into the world of Fox and his buddies by using the Wii U's built-in motion controls.
While that might be true, it's clearly not in the same realm as virtual reality. There's no immersive element that comes with strapping on a helmet and shutting out the real world… well, not yet anyway. Yes even though Nintendo and Miyamoto both have been set somewhat against the technology, Shigeru added that if VR was something that Nintendo was to explore one day, Star Fox would be a brand that would make that jump.
Now that's got to get your imagination running a bit wild, no? While it's a stretch to assume anything when it comes to Nintendo, the fact is that their new console the NX is on the way, and should make its debut in about a year at E3 2016. And even though the company has said that VR doesn't 'fit' for it, you have to wonder if it's something that they're looking into for that new system. Or at the very least, looking into supporting in some way (maybe the Rift?).
Stay tuned. Either way though, Star Fox Zero is looking awesome. And if you haven't seen it in action yet, click here and be amazed.
Source: MCV
Continue Reading >>> Source link