It's time to rock 'N' roll with cool monsters in Monster Bash Pinball!
Who's up for a good scare?
I have a confession to make everyone— I hadn't seen an arcade machine until my first year of high school. You see, the mall was located across from my school so a lot of us ventured out every day at lunch to not only get a change of scenery and fresh air but to enjoy our hangout spot.
We all found reasons to go to the mall: to get a bite to eat, buy props for drama class, go out on a lunch date… In my case, it was to become independent and check out a video game store. At age 14 I was a huge gaming nerd, (I still am at 30!) It wasn't a surprise to me that I would get excited to check out new games that hit the store shelves, and whether or not I would be able to buy one.
One trip, in particular, was different. I had noticed an arcade machine tucked away in the corner, a few steps away from the doors of the main entrance. After all the times I had been to the mall it finally caught my eye. I saw a boy playing on it and thought it was the coolest thing ever. I never played on one, and I wouldn't get that chance until I became a journalist 16 years later. At least virtually. The sad part of this story? The arcade machine was removed from the mall and I never saw it again.
The year 2020 has been a rough year for all of us, as the very foundations of our lives have been turned upside down― but we're still able to adapt, come together as one and make the best of the situation. That includes finding ways to have as much fun as possible during the quarantine.
It's been a good time to tackle that huge backlog of games while discovering some new ones and revisiting old favorites. As someone who's passionate about video games, I'm always excited to experience a blast from the past. These moments ignite my heart and help me fall in love with video games all over again.
For me, the concept of pinball isn't new but Monster Bash Pinball is a creative, fun, and refreshing take on an old classic. I spent countless hours racking up points, feeling like I was having a Halloween party. I was clutching my Nintendo Switch tightly as I watched the tiny ball pass through obstacles, and trying to keep the ball rolling for as long as possible.
It was such an intense experience that I was afraid of breaking my Switch, but you wouldn't know that from how loudly I cheered each time I scored higher and higher. The soft voice in my head was worried though; it was praying to a higher power that I wouldn't break my Switch because of how intense my emotions were.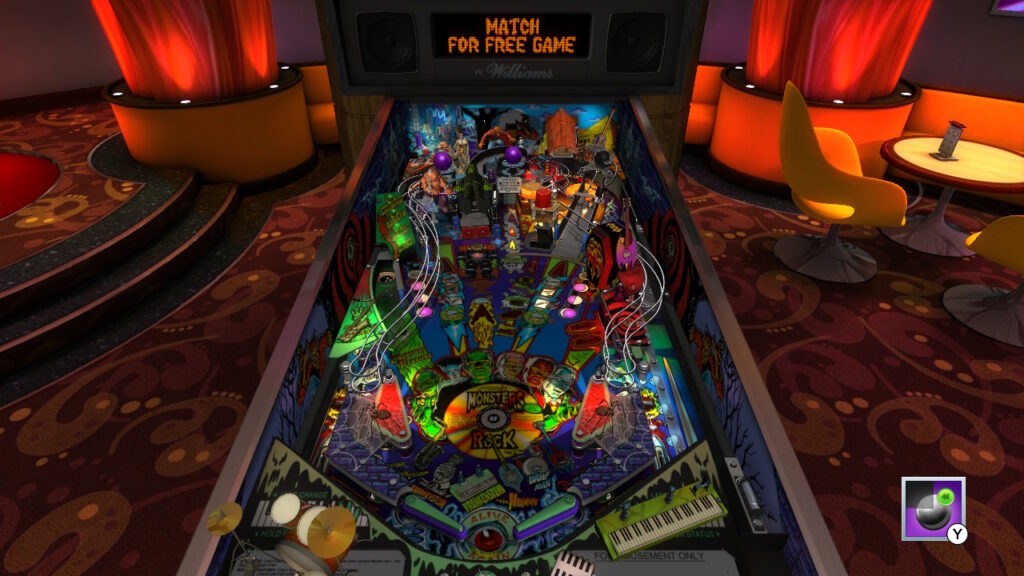 Playing Monster Bash Pinball is as easy as 1-2-3!
Press A to launch the
ball
Press ZL/ZR to
control the right and left bumpers
Press Y to activate an
upgrade you have equipped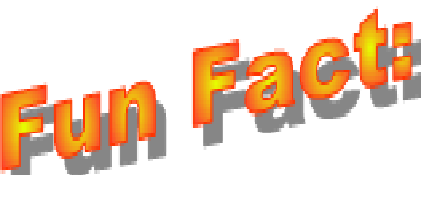 I picked up a little trick when I was having trouble with scoring points. I would wait until the last second to use a bumper to shoot the ball back in! I treated this like a game of baseball in order to avoid getting a ball out. The only time I would use both bumpers was when I faced multiple balls coming at me from all sides.
Racking up a score
Monster Bash Pinball offers you a variety of upgrades that make scoring easier. Here are two of my favourites:
Distance Bonus- This upgrade grants you an additional score based on the distance the ball travels.
Ball Save Time- This upgrade is a huge life saver and makes a difference between losing a ball and getting a high score.
There is a wealth of modes to enjoy but I am going to touch on the one I enjoyed the most and found to be the most helpful when learning the basics. Practice Mode! This grants you 1 hour of unlimited ball saves and the opportunity to explore to your heart's content without the fear of a game over. This mode allowed me to score high and experience the coolest feature called Monster Bash!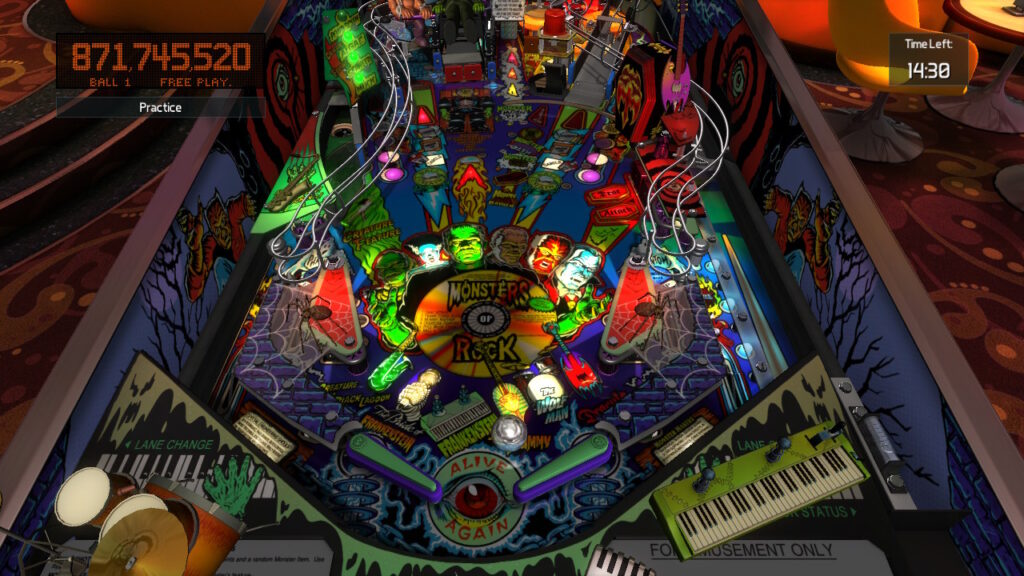 The Monster Bash feature is CRAZY! I don't have enough words to describe how crazy things get, so I have provided a video clip down below from my Twitter. This is where you can bash each monster to get a higher score. I did have a lot of fun though.
The music in Monster Bash Pinball had me swaying from side to side and truly made the whole pinball experience into a party.
Overall
Monster Bash Pinball is stunning and I'm impressed at the amount of detail that was put in to re-capture the physical machine which was released in 1998. There wasn't anything that I didn't like about it. I just stared at the screen in awe and I knew right then that this game has something for everyone.
Continue Reading >>> Source link