Another week, another Steam-box rumor (though this one sounds pretty legit) as a German gaming site is reporting that the 'living room PC' is soon to be announced.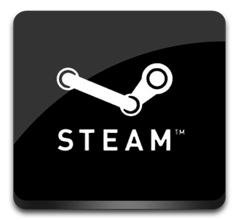 'Were they or weren't they' was the question last year as Steam creator Valve's plans to get PC gaming into the living room were heavily rumored. The biggest and most used PC gaming download service seemed like as solid a fit as any for the basis of a new console and apparently the company agreed.
It's been known for a little while now that there was something in the works in the way of dedicated hardware. Valve honcho Gabe Newell actually copped to the fact that the company was working on something that would compliment the easier navigation of the service's 'Big Picture' mode and adapt PC gaming to the living room television for the masses.
Now it looks like a little bit more info has leaked out as Valve engineer Ben Krasnow spilled the beans last month to a German gaming site that the Steam Box will run on Linux as an operating system and might be announced as soon as the GDC (in March).
If thats true, then there might very well be no fewer than three new consoles hitting the market in the next year or so. With a new PlayStation and Xbox already looming large on the horizon and expected to be announced to the public at E3 in June, that would make for a very crowded battle for the TV.
Source: PC Gamer
Continue Reading >>> Source link