EA and Criterion's popular Need for Speed Most Wanted is on track for it's Wii U debut this March. The latest release of info for the game details some of the Wii U-specific multiplayer modes.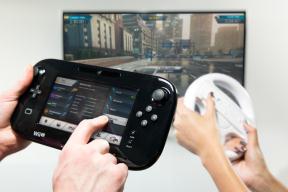 Most Wanted has proven to be a big hit for EA and has been garnering its fair share of critical and fan acclaim both since its release at the tail end of 2012. The open world racer was originally released for the Xbox 360 and PS3, but pretty soon Wii U players will be able to get in on the racing (and crashing) action with some multiplayer twists thanks to that GamePad.
Utilising three unique features of the Wii U™ GamePad controller and including bonus content, the Wii U game makes the race to become Most Wanted more fun and social than ever before. Firstly, introducing an all new local co-op mode, Co-Driver, one player drives using the Wii Remote™ controller or Wii U Pro Controller, and another player uses the Wii U GamePad to provide control and navigation assistance on a fully interactive real-time map. Using just their fingertips, a partner can distract pursuing cops, switch from night to day or activate enhanced performance for any car and even control the amount of traffic on the road. This is the ultimate advantage for gamers who like to stir up trouble for the cops, their friends or just for fun.
In addition to those extras, players will also be able to alter their mods, change cars, and otherwise explore the city – all from the GamePad. It's pretty neat stuff that no other version of the game boasts (at least currently) and definitely goes a long way towards making the Wii U edition of the game a lot more interesting even to owners of the earlier release.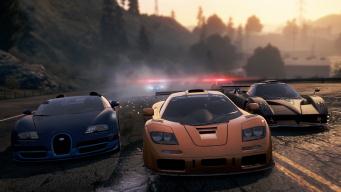 Need for Speed Most Wanted will pull up to its new Wii U parking space on March 19th in the US and on the 21st in Europe. It'll include the Ultimate Speed Pack DLC as a nice little bonus too. If you haven't been keeping up on your virtual speedster downloads, the USP includes some pretty slick cars likethe McLaren F1 LM, the Pagani Zonda R, the  Bugatti Veyron Grand Sport Vitesse, and the Venom GT Spyder. Not too shabby.
Continue Reading >>> Source link