Tommo Inc (maker of the console) and SNK Playmore announced today that fans waiting for more games to play on the NEOGEO X handheld/home console won't be waiting for too much longer.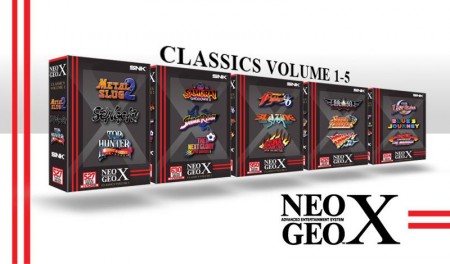 There are five volumes in all on the way for the console, each one loaded up with a gamecard containing three titles from the NEOGEO's classic library. Also included on the cards are some upgrades for the console itself in the form of new features and bug fixes like audio tweaks, the ability to save game data, video enhancements and more. You can get the full details on the update (version 1.0) here.
You'll also find a 'Rocket Cable' packed into each box that allows for zippier charging of the NEOGEO X at no extra charge, so you can dive right in and get to playing all that new content much quicker, which is a pretty nice little addition.
As far as the games go though, volumes 1-5 contain:
Vol I: Sengoku, Metal Slug 2, Top Hunter: Roddy and Cathy

Vol II: Samurai Shodown 3, Savage Reign, Super Sidekicks 3

Vol III: The King Of Fighters '96, Blazing Star, Kizuna Encounter

Vol IV: Garou: Mark Of The Wolves, Shock Troopers, World Heroes 2 Jet

Vol V: The Last Blade, Blue's Journey, Art Of Fighting 3
Looking to pick up all the games in the series? Then why not just grab the Mega Pack volume 1? This all-in-one set comes complete with all the games announced (on one card), clamshell style packaging and "bonus items for fans and collectors alike".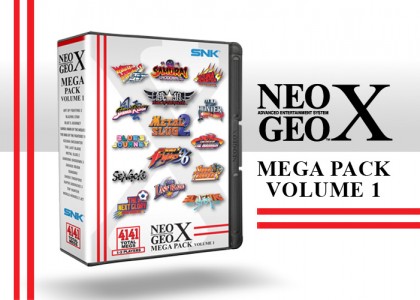 All five volumes and the Mega Pack will be available on June 25th. They can be preordered now though through amazon.com, gamestop.com, or bestsku.com.
Continue Reading >>> Source link