Mario Party: Star Rush, Mario Hoops, Donkey Kong: Jungle Beat, and Hyrule Warriors DLC make for a very solid week on the Nintendo Eshop.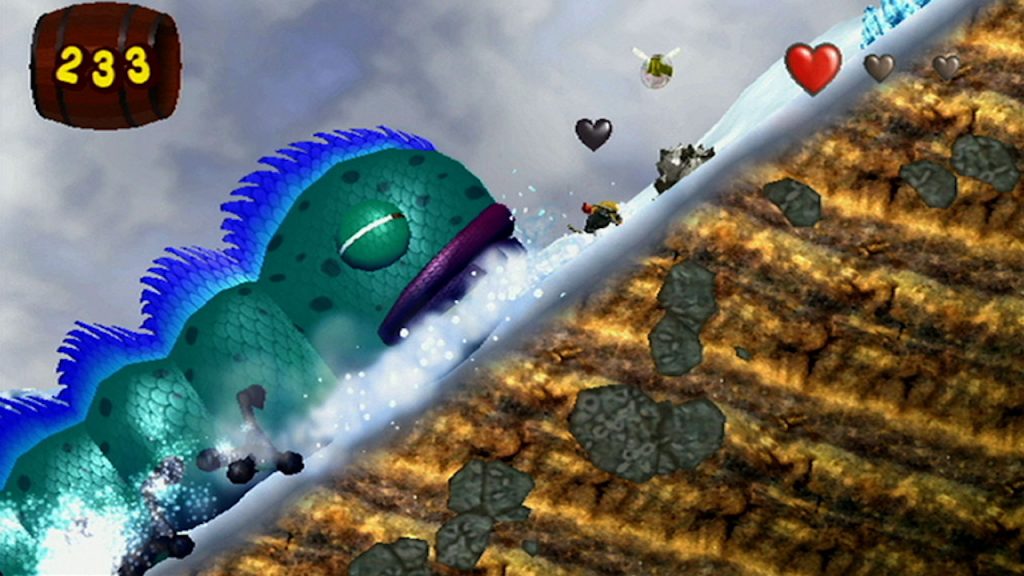 The new Nintendo eShop releases for November 2 are highlighted by an above average crop: the new 3DS Mario Party: Star Rush comes out this week, allowing four players to take simultaneous turns with only one copy of the game (players without the game card can download a free version to make this possible).
The Wii U virtual console receives two solid games: the Wii's ported version of the Gamecube's fantastic Donkey Kong: Jungle Beat, and the DS's Mario Hoops 3 on 3.  Donkey Kong: Jungle Beat was a fantastic platformer that turned the bongos into a proper controller (we're unsure if they'll work with the Virtual Console title), though the Wiimote and Nunchuck combo work well enough as a replacement.  Square Enix's Mario Hoops: 3 on 3 presents a stylistic basketball with Final Fantasy cameos, if that's more your stick.  The slicker your slam dunk, the more points you earn.
Finally, Hyrule Warriors and Hyrule Warriors: Legends receive their latest (and last) DLC pack, with content inspired by the 3DS's A Link Between Worlds.  Yuga and Ravio join the mix, while the 3DS gets a new adventure map and more fairy wear.
All of these are available to download this week, so take your pick and get cracking.
Think you'll enjoy any of the new Nintendo eShop releases for November 2? Let us know what you're picking up in the comments below.
From Nintendo: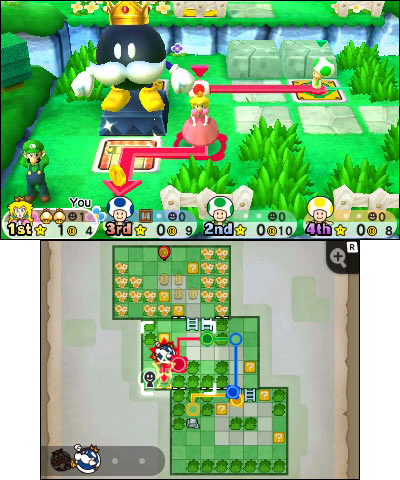 This week's Nintendo Download includes the following featured content:
Nintendo eShop on Nintendo 3DS

Mario Party Star Rush – Think fast and have a blast with a variety of ways to party on the go or on the couch with Mario, Toad and more classic characters from the Mushroom Kingdom. It's always your turn as you and up to three friends roll the dice, roam the board and recruit fan-favorite allies. The bigger your party, the faster you'll earn stars and coins in frantic mini-games. It's instant fun for everyone. (Additional games and systems required for multiplayer mode. Sold separately.)
Mario Party Star Rush – Party Guest Edition – Mario and friends invite you to be their party guest! Think fast and have a blast in this free version of the multiplayer portion of the Mario Party Star Rush game. Just download this for free in Nintendo eShop on your Nintendo 3DS family system, connect with a player who has the full version of the game, and enjoy all multiplayer modes with up to four players.

Wii Retail on Wii U

Donkey Kong Jungle Beat – Take control of Donkey Kong with the Wii Remote and Nunchuk controllers as you swing, swim and battle against the fiercest jungle beasts to prove your worth. Earn combo multipliers by collecting bananas as you explore volcano caves, snowy peaks and fantastic skyscapes. Friendly animal pals can offer hints or a ride across the jungle.

Virtual Console on Wii U

Mario Hoops 3-on-3 – It's a whole new ball game when the superstars from the Mushroom Kingdom and some special guests throw down on the court. Use the touch screen on the Wii U GamePad controller to execute tricky dribbles, special passes and sweet shots in this fun Nintendo DS basketball game. Collect coins for extra points. The highest score wins at the sound of the buzzer.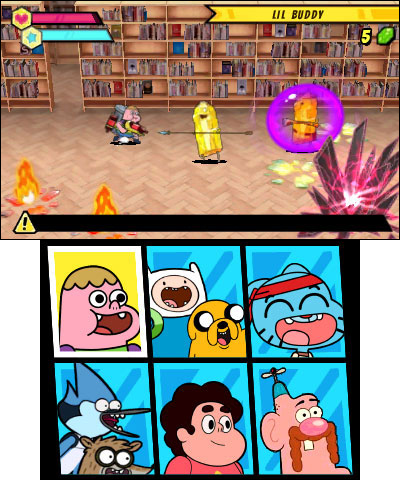 New DLC:
Hyrule Warriors Legends – A Link Between Worlds Pack – By purchasing and downloading this new content, you get access to new playable characters Ravio and Yuga, a new Lorule Map, new outfits and an Adventure Mode map based on   The Legend of Zelda: A Link Between Worlds game. You can also purchase a  Season Pass for $14.99, which grants you access to the A Link Between Worlds pack and all three previously released DLC packs at a discounted price.
Nintendo eShop sales:
Nintendo eShop on Wii U and Nintendo 3DS
Activities:
New My Nintendo Rewards – Members of Nintendo's rewards program can now redeem their My Nintendo points for exclusive discounts on select digital games. Games include Earthbound (Wii U and New Nintendo 3DS), Xenoblade Chronicles 3D (New Nintendo 3DS), BOXBOY! (Nintendo 3DS) and more. To see all rewards, visit https://my.nintendo.com/rewards. Fans who haven't yet joined My Nintendo can sign up for free at https://my.nintendo.com/.
Also new this week:
Continue Reading >>> Source link