June 22, 2016
Comics, News, PC, PS4, Ubisoft, Xbox One
1,398 Views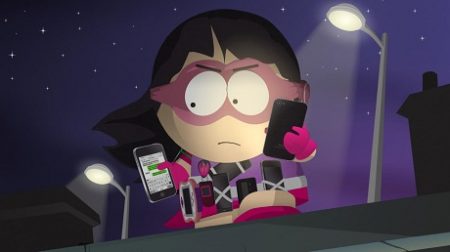 South Park co-creator Matt Stone revealed that players of South Park: The Fractured But Whole will have the option to play as a girl. Moreover the game world reacts to the well-known New Kid being a girl. "In Stick of Truth we got halfway through the game… Then someone's like, 'What if you want to be a girl?'  This time, we obviously wanted to add that," explained Stone in an interview for Entertainment Weekly.
The story of South Park: The Stick Of Truth relied heavily on the New Kid who was a boy. "We ended up doing those things differently for different characters. It's been a funny journey to go through. We introduced something that we thought would just be a cool feature," Stone confirms. The co-creator doesn't specify how this feature affects the story progression or if it's just a cosmetic feature in dialogues.
South Park: The Fractured But Whole launches on December 6 this year. Studio Ubisoft San Francisco is in charge of development in collaboration with godfathers of beloved series Matt Stone and Trey Parker.
Continue Reading >>> Source link