When's the new Legend of Zelda title hitting for the Wii U, you ask? Well…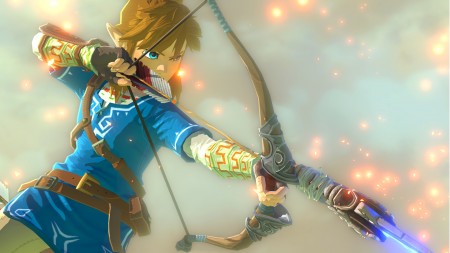 So we all know that the as yet untitled Zelda game was originally scheduled to hit the Nintendo Wii U some time this year. Just a short time ago though, we told you that the game was officially pushed into 2016 and the team was told basically to 'take as much time as you need' for it.
Well now the official listing has been updated to show that the game is TBD, or To Be Determined, when it comes to a launch window. Apparently, the game won't be shown at all at this coming E3 next month either, which is certainly an oddity given that it's got the potential to wow some people and get the fan base a-frothing.
Oddly enough, Nintendo Pres Satoru Iwata announced the other day that nothing would be shown as to the Wii U's successor at E3 either. So no NX and no Zelda… and Zelda is being held over till whenever apparently. And right about now you're thinking that the game is heading to the company's next gaming machine, and you'd not be alone in that thinking.
As website MCV points out, this wouldn't be the first time Nintendo delayed a Zelda title to coincide with a new console, and that game (Twilight Princess) ended up being a split release, with a version hitting the GameCube and one arriving for the original Wii. So could it happen? Absolutely.
Here's the thing though, it's all just hearsay at the moment, and Nintendo is such a tight-lipped company that they're not going to say a word till they're darn good and ready. And given that Zelda is now TBD, and the NX is not to be spoken of till 2016, we all might have a nice long wait until there's anything solid to speak of coming out of the Nintendo camp.
Source: MCV
Continue Reading >>> Source link