Nintendo hopes you're ready for some RPGs: launch details on Fire Emblem, Bravely Second, and More.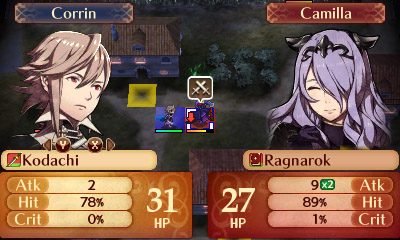 Today marked the reveal of a fancy New Nintendo 3DS XL to launch alongside the upcoming Fire Emblem Fates games.  The $199.99 edition features Fates art, but doesn't seem to come with the actual game- any versions of it.  Both of those will launch for $39.99 each, and once you complete the sixth chapter, you're also given the option to purchase the other path (and download) for a reduced $19.99.  Which is appreciated, especially as the Revelation DLC launches on March 10, also for $19.99 if you own either version.
The special edition (which comes with all three games on one card, a 3DS XL pouch, and a gorgeous art book) is launching for $79.99- but odds aren't in your favor, as the edition is sold out most everywhere.
New DLC maps and content will also be released "on a regular basis," including the first on February 19th, and can be purchased individually or as a series of Map Packs.  The first pack will sell for a discounted $17.99.
April 15th brings Bravely Second: End Layer to the 3DS in North America, along with a newly announced Collector's Edition ($69.99) which includes a 10-song partial OST and a 250 page art book.  A demo will also launch before the game's release (though the date is yet unspecified), and like the original Bravely Default's demo, this one will allow some progress to carry over to the actual game.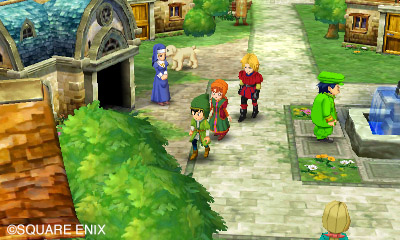 A couple of other release dates were solidified, with Final Fantasy Explorers coming out January 26th, Project X Zone 2 on February 16th, and the Pokemon Red, Blue, and Yellow editions will be available on the 3DS's Virtual Console come February 27th.  Dragon Quest VII: Fragments of the Forgotten Past will launch at an unspecified date this summer, and it will be followed by Dragon Quest VIII: Journey of the Cursed King later this year.
Of course, Mario and Luigi: Paper Jam is coming soon too- in just a couple of days on January 22nd.  RPG season is starting early on 3DS, so you might want to prepare yourself.  If you can't wait that long for JRPGs, you may want to check any titles you missed, like Stella Glow or Yokai Watch.
Continue Reading >>> Source link