It's a huge week for Nintendo fans with a trio of high quality releases. Crash Team Racing, Bloodstained, and My Friend Pedro all hit the Switch.
Get the wallet out
Finally, Nintendo fans are getting another big week on the eShop. This one's a doozy too, with a nice spread of titles that should appeal to just about any gamer.
Crash Team Racing starts things off. The semi-remake of the PSOne classic sees Crash Bandicoot and friends take to the track for some karting. Then there's Bloodstained: Ritual of the Moon. Arriving next week, Bloodstained has been a long time coming, and looks to be a worthy Metroidvania… emphasis on the "Vania".
Finally, My Friend Pedro showcases hyper-violent, uber stylish gunplay in an adventure about a man and his friend… a sentient banana. Don't ask too many questions.
Nintendo eShop on Nintendo Switch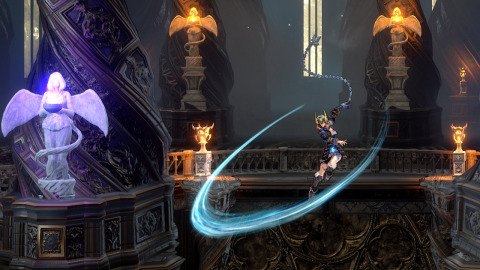 Bloodstained: Ritual of the Night – Bloodstained: Ritual of the Night is a gothic horror action side-scrolling RPG set in 18th century England. A paranormal force has summoned a demon-infested castle, revealing crystal shards infused with tremendous magical power. Collect, craft and unlock a vast array of weapons, equipment and loot to defeat the countless minions and bosses of hell that await. The Bloodstained: Ritual of the Night game is available June 25.
Crash Team Racing Nitro-Fueled – Crash is back in the driver's seat! Get ready to go fur-throttle with Crash Team Racing Nitro-Fueled. It's the authentic CTR experience, plus a whole lot more, now fully remastered and revved up to the max. Race online* with friends and Crash the competition with online leaderboards. With Crash Team Racing Nitro-Fueled, the stakes are high and the competition is fierce. It's the CTR you love, now kicked into the highest gear.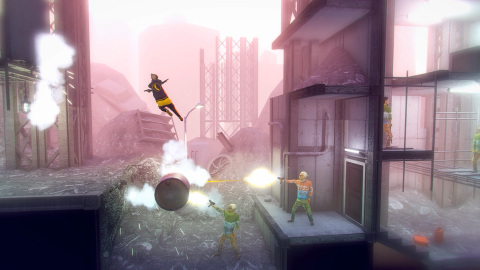 My Friend Pedro – My Friend Pedro is a violent ballet about friendship, imagination and one man's struggle to obliterate anyone in his path at the behest of a sentient banana. The strategic use of split aiming, slow motion and the ol' stylish window breach create one sensational action sequence after another in an explosive battle through the violent underworld.
Activities:
Nintendo eShop sales:
Nintendo eShop on Nintendo Switch, Nintendo 3DS and Wii U
Also new this week in Nintendo eShop on Nintendo Switch:
Continue Reading >>> Source link