Resident Evil 4: Wii Edition scares Virtual Console while Bayonetta and Corrin expand the Smash roster.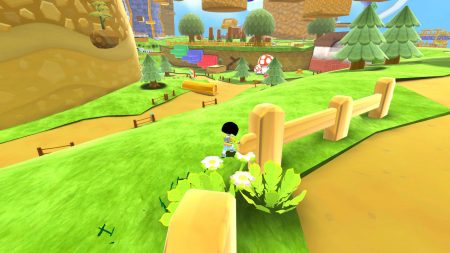 Most of you already know about the latest in the Smash Bros line-up, but this week is also heightened by the Virtual Console release of Gamecube classic turned Wii Remake Resident Evil 4: Wii Edition, which comes with all the usual Virtual Console updates.
Kickstarter success FreezeME, $10 3D Platformer inspired by the character platformers many of us grew up on, also releases on Wii U this week, and stars a young girl with a camera who must freeze things with her photographs in order to traverse the environments and rescue her best friend, "M."
The 3DS also sees JRPG throwback Alphadia, and the Wii U gets a Typoman demo and Shutshimi, a muscular fish-starring shoot-'em-up.
From Nintendo:
This week's Nintendo Download includes the following featured content:
Nintendo eShop on Wii U and Nintendo 3DS

Super Smash Bros. for Wii U and Nintendo 3DS DLC – Bayonetta from the  Bayonetta series and Corrin from the Fire Emblem Fatesgames are now available for download in the Super Smash Bros. for Nintendo 3DS and Wii U games. Prices are $5.99 for each character in one game version, or $6.99 for each character in both game versions. In addition, new costumes, bundles and a new stage are now available for purchase in both versions.

Nintendo eShop on Wii U

Shütshimi – Shütshimi, a shoot-'em-up game starring a muscle-bound fish with memory problems, is available now on the Wii U console. This family-friendly game features a chaotic four-player local co-op mode and off-TV game play.

Virtual Console on Wii U

Resident Evil 4 Wii Edition – The enhanced Wii console version of one of the most celebrated action games ever made is heading to the Wii U console! Leon S. Kennedy is a U.S. agent with a top-secret mission: to rescue the president's daughter, who has been kidnapped by a mysterious organization. Explore a town that is overrun by monstrous beings. Use the Wii Remote controller to aim, fire, slash and elude enemies. Also play as Ada Wong in "Separate Ways," a prelude to the events of Resident Evil 4.
Nintendo eShop sales:
Nintendo eShop on Wii U
Nintendo eShop on Nintendo 3DS

Snow Moto Racing 3D is 50 percent off (reduced from $7.99 to $3.99) until 8:59 a.m. PT on Feb. 11.
Activities:
You Have a New Client Waiting! Maddie is looking for a home designer in the Animal Crossing: Happy Home Designer game for the Nintendo 3DS system. Fulfilling Maddie's request will net you new items for your catalog. This pup is a big fan of office supplies, so help her stay organized with a Notebook Bed or Eraser Sofa. Maddie is available for a limited time via the SpotPass feature, so check the in-game Nintendo 3DS system on the second floor of Nook's Homes to meet her and take her on as a client.
Theme Shop on Nintendo 3DS:
New themes this week include:

Hatsune Miku: Project Mirai DX "Letter Set"
Also new this week: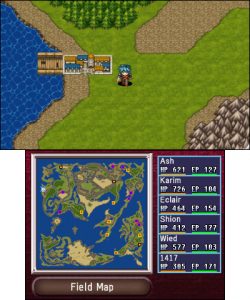 In addition to video games available at retail stores, Nintendo also offers a variety of content that people can download directly to their systems. Nintendo adds new games weekly to the Nintendo eShop on the Wii U console and the Nintendo 3DS family of systems, the Nintendo DSi™ Shop for the Nintendo DSi system and the Wii™ Shop Channel for the Wii console.
The Nintendo eShop is a cash-based service that features a wide variety of content, including new and classic games, applications and demos. Users can add money to their account balances by using a credit card or purchasing a Nintendo eShop Card at a retail store and entering the code from the card. All funds from one card must be loaded in the Nintendo eShop on either Wii U or the Nintendo 3DS family of systems, but can be used in either Nintendo eShop if the systems are linked to a single Nintendo Network account.The Wii Shop Channel offers games and applications and uses Wii Points™, which can be purchased via the Wii Shop Channel. The Nintendo DSi Shop offers games and applications and uses Nintendo DSi Points™, which can be purchased in the Nintendo DSi Shop.
Remember that Wii U, Wii, Nintendo 3DS, Nintendo 3DS XL, Nintendo 2DS and Nintendo DSi feature parental controls that let adults manage some of the content their children can access. For more information about this and other features, visithttp://www.nintendo.com/wiiu or http://www.nintendo.com/3ds.
Continue Reading >>> Source link