The spookiest day on the calendar brings Nintendo's third Luigi's Mansion title, as well as… Mario & Sonic at the Olympic Games.
Hellooooo?
Okay, so admittedly this week'd Nintendo Download doesn't do much to keep the Halloween theme. Though honestly, Luigi's Mansion 3 kind of holds it all together by itself.
The latest release in the series sees the cowardly Luigi trapped in a haunted hotel, and Mario and crew have all gone missing. You know what comes next, as green Mario traps ghosts and saves the day with his trusty ghost vac.
There's a little more Halloween to squeeze out of this week's Download too, with the controversial Agony, but that's about it. Still, this is a big 'Nintendo' launch week, so not having much aside from Luigi's Mansion 3 shouldn't come as much of a shock.
Nintendo eShop on Nintendo Switch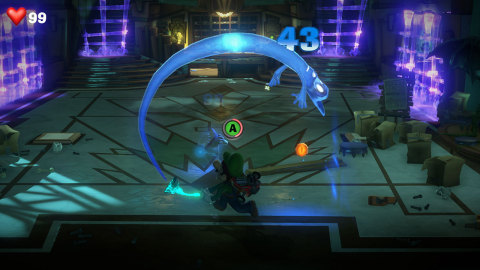 Luigi's Mansion 3 – When Luigi arrives at the towering Last Resort hotel, Mario and friends wind up missing. It's up to our unlikely hero to conquer his fears and save the day. Try out the new Poltergust G-00 to slam, vacuum and blow away any ghosts that dare get in the way. Join forces with Gooigi to overcome the puzzling contraptions and mischievous boss on each themed floor. Whether you play with friends* in madcap mini-games in the ScareScraper and ScreamPark, or simply wander the haunted hotel alone, you'll get sucked in by the atmospheric music and ghoulish décor of every corner you explore.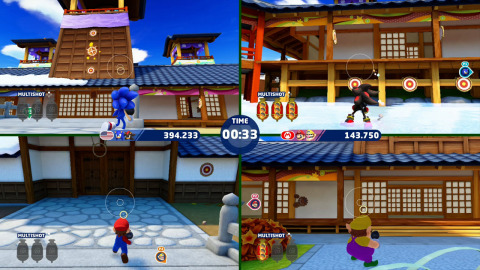 Mario & Sonic at the Olympic Games Tokyo 2020 – Team up with Mario, Sonic and friends in the world's greatest sports party! Compete with your friends in 30+ action-packed 3D and classic 2D sports games, including new events for Tokyo 2020, like surfing, karate and even skateboarding. Bowser's monstrous kickflip can't be denied! Mario & Sonic at the Olympic Games Tokyo 2020 will be available on Nov. 5.
Just Dance 2020 – The beloved rhythm dance game returns with a new installment featuring 40 hot new tracks. Keep the party going for hours with songs for the whole family to enjoy, from chart-topping hits like "God Is a Woman" by Ariana Grande to "Old Town Road (Remix)" by Lil Nas X ft. Billy Ray Cyrus. Just Dance 2020 will be available on Nov. 5.
Nintendo eShop sales:
Nintendo eShop on Nintendo Switch, Nintendo 3DS and Wii U
Also new this week in Nintendo eShop on Nintendo Switch:
*Additional games, systems and/or accessories may be required for multiplayer mode; sold separately.
Continue Reading >>> Source link