The Upside-Down arrives this week for Nintendo's Switch with the release of the Stranger Things season 3 tie-in game.
Stranger and stranger
A runaway hit fro Netflix, Stranger Things is entering it's third season tomorrow. Till now there's been no video game to go along with the show, but that's about to change.
Not too long ago we heard that a title was coming, and here it is with Stranger Things 3: The Game. The title played directly into season 3, allowing gamers to play through the story in adventure game format. That's not all though, since the game will expand on the show, with never before seen content. It looks like it'd have been right at home on the SNES.
This week also brings Sega's SolSeraph, which I've heard bears a resemblance to the Super Nintendo classic Actraiser. If that's true, then it'd be a very good thing since that long-forgotten series was nothing short of fantastic, especially the original.
Nintendo eShop on Nintendo Switch
Stranger Things 3: The Game – In the companion game to Season 3 of the hit original series, play through familiar events from the series, while also uncovering never-before-seen quests, character interactions and secrets. This adventure game blends a distinctively retro art style with modern gameplay mechanics to deliver nostalgic fun with a fresh new twist. Team up in two-player local co-op to explore the world of Hawkins, solve puzzles and battle the emerging evils of The Upside Down as one of 12 beloved characters from the show. Stranger Things 3: The Game will be available on July 4.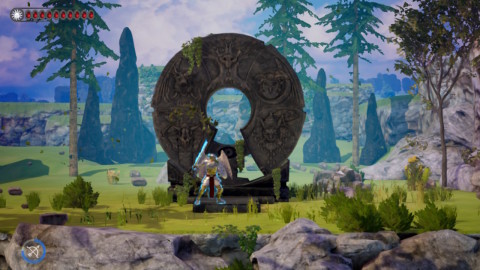 SolSeraph – As the guardian of humanity, civilization is in your hands. Build your cities and set up defensive structures to protect them from the constant threat of monsters, and then descend into their lairs with sword and spells to eliminate the monsters for good. Explore floating islands, ancient caverns and lost cities. The world is yours! The SolSeraph game will be available on July 10.
Nintendo eShop sales:
Nintendo eShop on Nintendo Switch, Nintendo 3DS and Wii U
Also new this week in Nintendo eShop on Nintendo Switch:
Also new this week in Nintendo eShop on Wii U:
Continue Reading >>> Source link