It's a big week for Nintendo Switch gamers, with multiple releases including Fire Emblem, Wolfenstein, Mutant Year Zero, and more.
Embarrassment of riches
There's a lot to choose from this week for Nintendo Switch gamers. It's even kind of tough to pick which game is the headliner, though from Nintendo's perspective it's Fire Emblem: Three Houses.
And I guess that's probably accurate. Though for FPS and action players, it might be Wolfenstein: Youngblood. What about Fantasy Strike, for those who are all about fighting games? For that matter, shooter fans might prefer Raiden V, and then let's not forget Remothered, Trine 3, Mighty Switch Force and more are all out too.
Not too shabby for the last week in July. Scroll down for the full selection.
Nintendo eShop on Nintendo Switch
Fire Emblem: Three Houses – War is coming to the great land of Fódlan. Here, order is maintained by the Church of Seiros, which hosts the prestigious Officers Academy within its headquarters. You are invited to teach one of its three mighty houses, each comprised of students brimming with personality and represented by a royal from one of three territories. As their professor, you must lead your students in their academic lives and in turn-based, tactical RPG battles wrought with strategic new twists to overcome. Which house, and which path, will you choose? The Fire Emblem: Three Houses game will be available on July 26.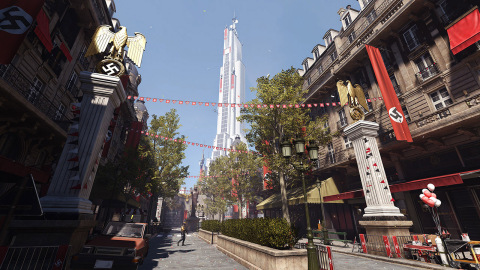 Wolfenstein: Youngblood – Nineteen years after the events of Wolfenstein II, BJ Blazkowicz has disappeared after a mission into Nazi-occupied Paris. Now, after receiving years of training from their battle-hardened father, BJ's twin daughters, Jess and Soph Blazkowicz, are forced into action. Team up with a friend online* or play alone. Level up, explore and complete missions to unlock new abilities, weapons, gadgets and cosmetics to complement your play style and customize your appearance. Wolfenstein: Youngblood features the most open-ended Wolfenstein experience to date. From a new base of operations located deep in the heart of the Paris catacombs, plan how and when to attack and dismantle the Nazi regime. The Wolfenstein: Youngblood game will be available on July 26.
Forager – Forager is a 2D open-world game inspired by your favorite exploration, farming and crafting games. Start small and improve your base, skills, equipment and network of friends (and enemies!), and build your future as you see fit. The Forager game will be available on July 30.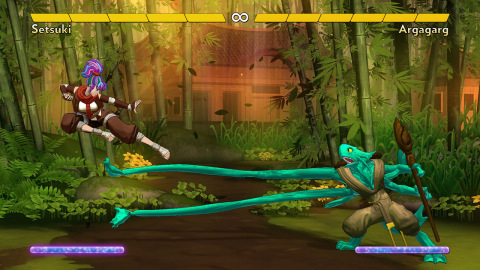 Fantasy Strike – Fantasy Strike is a colorful fighting game in which fantasy meets martial arts. It focuses on depth and strategy rather than difficult execution. It's designed for tournament play, but also welcomes you to the genre if you haven't played other fighting games before.
Nintendo eShop sales:
Nintendo eShop on Nintendo Switch, Nintendo 3DS and Wii U
Activities:
Also new this week in Nintendo eShop on Nintendo Switch:
Continue Reading >>> Source link