The publisher claims sales of the new console surpassed the Wii's initial six week run by more than $30 million USD.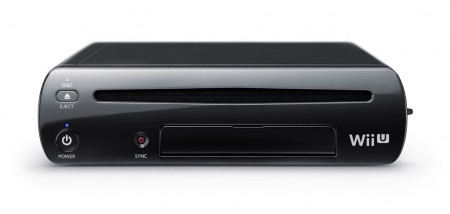 December saw 460,000 units sold in the United States and culminated with an impressive 890,000 Wii U's moved in 41 days on the market according to Nintendo.
Further comparing the Wii U to it's predecessor, the gaming giant points out that the Wii had made just 270 million to the Wii U's 300 million in sales for the same stretch of time.
"While the Wii launch established new benchmarks in the United States, Wii U has surpassed its predecessor in perhaps the most important category: revenue generation," said Scott Moffitt, Nintendo of America's executive vice president of Sales & Marketing. "The demand for the Deluxe SKU, which was essentially sold out at retail this holiday, and the strong attach rate of New Super Mario Bros. U, shows that we have the value and the games to drive momentum in 2013. We look forward to offering great new experiences and bringing smiles to millions of new faces throughout the year."
The figures definitely stand out in a market that's more than a little… 'down' shall we say? They do get a tad bit dinged though, when you take into account that Microsoft's Xbox 360 took the top sales position for the month selling 1.4 million consoles. That's quite a discrepancy.
But it's not to completely take away from what the Wii U has accomplished, or what it might accomplish. Personally, I know a number of people (me included) that weren't sold on the console at all until actually getting hand's on time with it just before launch- so who knows what the future might hold?
Does Nintendo's Wii follow-up have the wherewithal to best the system that introduced the masses to motion controls? It is pretty unlikely, considering that the Wii became a bonafide craze for a while there. Still… you have to admit, it's off to a pretty good start.
Source: Venture Beat
Continue Reading >>> Source link