Because Zombie apocalypses need a good 32 GB's to get going.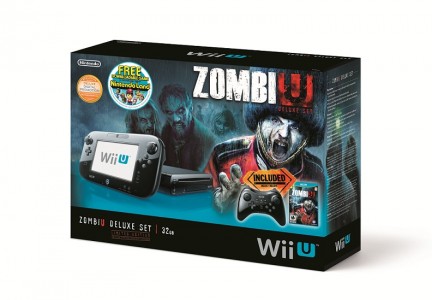 One of the more popular games for the Wii U, Ubisoft's ZombiU is an unforgiving (on hit kills and permadeath!) survival horror experience set in not-so-merry old England. The game is also one of the few that actually makes use of the console's unique GamePad in some very cool ways.
Now consumers can nab it as a pack-in along with the Wii U console – a quite a bit more.
The ZombiU Deluxe Set includes not only the Wii U system and a copy of the game, but also a 'Pro' controller, a downloadable copy of Nintendo Land, and a booklet featuring artwork from ZombiU and developer commentary.
Also included with the set is an automatic enrollment in the Digital Deluxe Promotion. The promo gives 10% of purchases back to eShoppers in points good towards future downloads.
The bundle hits retail on February 17th in the US and Canada and will set you back $389.99 USD. If you're keeping score, that's a $70 (USD) savings over buying all this stuff separately.
Continue Reading >>> Source link