So this is kind of… strange news from Nintendo. The company is looking to bring more smartphone games to the 3DS and is apparently very serious about your health.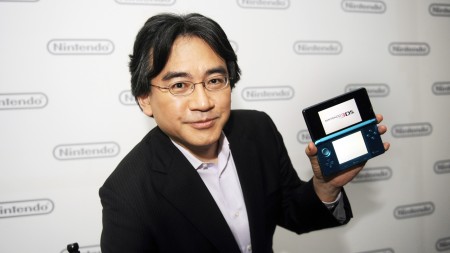 More on the 'health' comments in a second, but first lets discuss the smartphone/3DS thing. According to Kotaku, who picked up the story from Nikkei, Nintendo president Satoru Iwata has finally outlined the 'smartphone strategy' that he talked about last year. And it's in no way even remotely close to what you were thinking (or hoping).
Nintendo plans on porting smartphone games to the 3DS, not the other way around as so many fans have called for. This initiative has already begun of course, with the arrival of Puzzle & Dragons on the company's portable console, but it'll be ramping up if they've got anything to say about it.
A little more interesting (is there a call for smartphone games on the 3DS?) is that they will be revisiting many of their older, classic games for redeco's on the 3DS as well. No word on which games might be first on the docket, or just what kind of remakes we're talking about here (redone graphics and sound? Complete overhauls?), but I'd love to see a few older Nintendo games get a renovation and I have to imagine that there are more than a few other fans out there who would too.
Since Super Maio has been done to death, I'd probably pick the original Metroid and maybe Zelda II: The Adventure of Link as my first choices. Of course, I'd love to see them with complete redux', but who knows what we'll actually be getting.
And on that last point I mentioned earlier, the 'health' comment, it looks like Nintendo seriously considers health one of its core pillars of business. It's right up there alongside hardware and software according to Iwata. And yes, that's strange, it's not just you. The company had the Vitality Sensor and Wii Fit, which began their healthy living crusade on last-gen's Wii, and now they have the Sleep Sensor as well. Whether any of this ever becomes as profitable as their games business is even now remains to be seen.
Since the motion gaming fad seems to be behind us though, it certainly seems like gamers aren't quite ready to be all that active while they're playing.
Source: MCV
Continue Reading >>> Source link