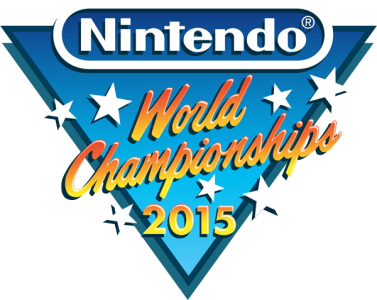 Hosted by Kevin Pereira the first Nintendo World Championships after 25 years was a blast to watch and experience.
Yesterday a worldwide audience tuned in to see who would be crowned the winner of the 2015 Nintendo World Championships. Fans who joined the live stream from the comfort of their homes, experienced moments of nostalgia when certain video games were played and expressed how many memories it brought them.
Fans who attended the championships live in Los Angeles dressed up in costumes, and some even had a Mario and Luigi hat on to show their love for the Super Mario franchise.
The Nintendo World Championships had 16 competitors. 8 participants won a spot in the championship, after winning the  qualifier tournaments which took place at select Best Buy locations.
The other 8 participants were hand picked for the tournament.
Here were the winners from the qualifier tournaments:
Christopher B.
Fernando T.
John G.
Jordan D.
Michael Y.
William H.
Timothy H.
Michael S.
The other 8 were guest competitors, as confirmed by Nintendo. Here they are:
Sinister 1
Cosmo
The MexicanRunner
Bananas
Essentia
Trihex
Jovenshire
Arin
The participants had to compete in a series of 8 games. Some were team work based and others were individual. Those that had high scores were safe to move on to the next round of the competition, while other players had to face the underground challenge (elimination round.)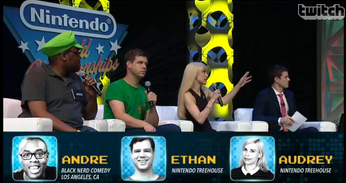 The lineup of games featured old classics and new games that were revealed. These were: Splatoon, Legend of Zelda, Blast Ball, Super Metroid, Super Smash Bros, Balloon Fight, Mario Kart 8, and Super Mario Maker.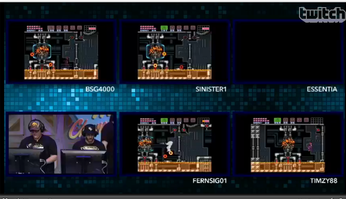 Smart decisions were made  in determining what games would be in the tournament, because it showed the diversity between players. Some were stronger in certain games than others. There was never a dull moment during the show. As each round progressed the games became more challenging, and we were able to see some strategy being used.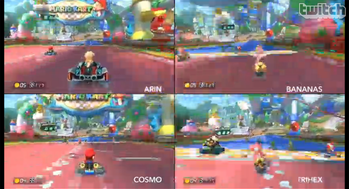 Fans were also treated to a face off between Reggie the President of Nintendo and Hungrybox in a match of Super Smash Bros. 
You can view their face off here.
The audience went nuts over the final game Super Mario Maker. This game allows players to create their own Super Mario levels. The levels were created by the Nintendo Treehouse commentators to use for the championships.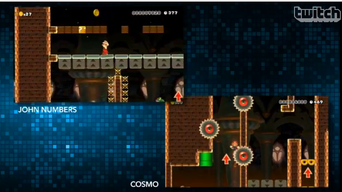 It was the perfect finish to a wonderful and entertaining championship, as the levels were tricky and you just didn't know what was going to happen.
John G and Cosmo were the final two, and in the end it was John G  that was crowned champion.
A special appearance was made by Shigeru Miyamoto and he presented the prize to the winner. You can view his speech here.
Congratulations John G. and to the rest of the competitors. You all did a fantastic job!
Continue Reading >>> Source link