PC gamers have a heaping helping of gas blasting Orcs this week with Orc Attack making the gas-powered jump from consoles to Steam.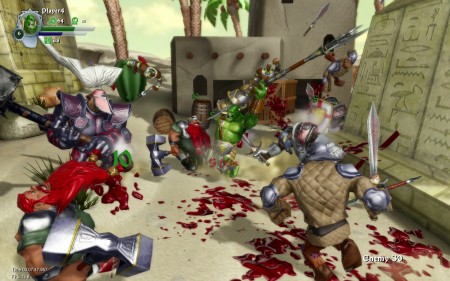 Big, colorful, and full of gas; Orc Attack: Flatulent Rebellion is set to stink up Steam this Thursday the 15th. Casual Brothers game, which puts gamers in the shoes (and presumably, stink-encrusted pants) of a quartet of Orcs who are out to reclaim their homeland from some nasty humans who are dominating the countryside with factories and pollution.
The third-person action title is replete with gas of all kinds and actually makes the lead Orcs proficient in using their gassy attacks as a big part of the gameplay. If you'd like to get our take on the Xbox Live version of the game, click here, otherwise Orc Attack: Flatulent Rebellion is ready to dump all over Steam in two days time.
Continue Reading >>> Source link