The first wave of Primal Age figures might have just hit Target stores, but hot on its heels is series 2. Superman, Lex Luthor, and Flash are all in this upcoming wave.
Primal
Last week we told you about Primal Age's expansion into Target stores. Exclusive to the retailer is the barbarian re-imagining of DC Comics' heroes and villains, as is a comic book about their fantasy-based adventures. Now there's a little more to report, including a look at the upcoming wave 2, shown off at London Toy Fair last weekend.
The figures this time around include just as many heavy-hitters as wave 1, and will feature:
Superman
Lex Luthor
Black Manta
Flash
Bizarro
In addition to those, there's also a new beast in this collection – Krypto!Far from a simple pet for Superman though, this version of Krypto is the Man of Steel's steed, just like Ace was for Batman in wave 1.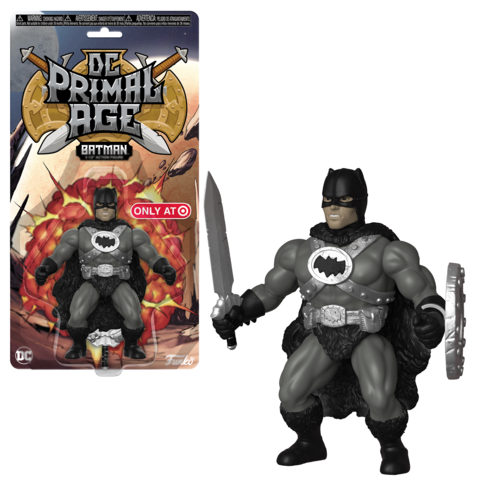 Release dates for the above are still unannounced, though we do know that Target will have an exclusive Batman landing this month. The figure will be in the black and grey color scheme, as opposed to the original's blue and grey. But otherwise, he looks to be the same as the wave 1 figure of the prehistoric Dark Knight.
Continue Reading >>> Source link