Retailers in the US are actually giving away PlayStation TV units along with a PS4 bundle pack.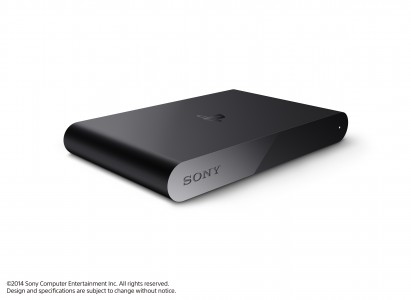 Is the PSTV a flop? Well, it depends on who you ask, and what part of the world they live in. Originally a hit in Japan, a bigger one than even Sony had hoped for, the PSTV is nonetheless not getting too much traction anymore, especially here in the States. It's such a shelf-warmer in fact, that some retailers are giving it away as a part of PlayStation bundle packs.
Best Buy and GameStop both currently have promotions in place where buying a PS4 and a 12 month PS+ membership will net you a PSTV as well, on the house. The little device is not without merit, and as a 'pack-in' for those already looking to buy a PS4, it's actually pretty awesome.
PSTV was originally Vita-focused, with it's ability to play Vita games on your big screen without need of a handheld console. While it can definitely still do that, it's also become the streamer of choice for those gamers who want to bring their PS4 from the living room to the den or bedroom, since the PSTV is capable of relaying the signal from your console to another TV set in your home.
Since retailers are now giving away the device in the US, it'll definitely be boosting the install base, albeit without a bump in sales. As for that eastern market I mentioned earlier, the PSTV isn't exactly burning up the charts there anymore either, as sales have stalled out. So if you're not in the US, and you're in the market for a new Sony box, you might want to wait a bit to see if there's also a PSTV in your future… provided you also buy a PS+ sub that is.
Source: MCV
Continue Reading >>> Source link