A slight bump hits the UK release of Ratchet & Clank for the PS4, which still is slated to arrive months sooner than in the US.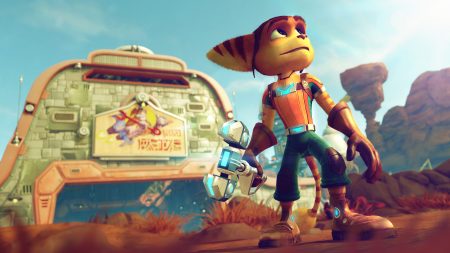 One of the PlayStation 4's big exclusives for 2016, the all-new Ratchet & Clank title is now landing in the UK on April 22nd. It was previously assumed that the platformer, which will see a story told through the eyes of the goof-tastic Captain Qwark, would hit some time in February, but that's not the case.
Sony has announced that the game will hit the UK instead in late April. Of course, that's still way ahead of the US launch for it, which is still (as of this writing anyway) set for June 30th. And I'm officially jealous of that earlier look that gamers in the UK will be getting, as this one looks pretty sharp.
Ratchet & Clank presents the original (origin) story for the space-faring dynamic duo, but in a whole new way. It's also got plenty of new content though, and doesn't sound like a rehash in any way. Of course, it's nice and pretty too, as this is the PS4 we're talking about.
Source: MCV
Continue Reading >>> Source link