The third installment in the Savage miniseries from Valiant goes a long way to answer questions from the first two issues of the comic, but it also seems to go out of its way to pose more than it answers.
The book is mostly convincing in the reality it presents, even though it is not needed thoroughly in a comic book. I continue to find myself invested in the world of Savage, and looking forward to the next release of the book.
A maturing plot:
To be clear, the plot lines in Savage were never immature. From the beginning, they dealt with alcoholism and survival in an adverse situation. Since the first issue, someone has been killed in each book, and the apparently main character, Kevin, has needed to deal with growing up on a tropical island surrounded by dinosaurs.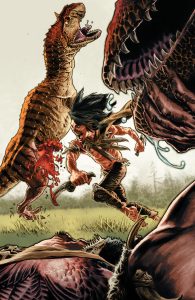 The third book in the series does indeed move the plot lines along, though. We learn a bit more about the world, but not too much. We are given a comfortable bite size amount of information to tide us over until the final book drops.
My biggest concern with the plot and story being told in Savage is that the story is too big for a four issue mini series. Even though we received a lot of information about the world of the book, there are a ton of questions I still want answered. I just worry that with only one more book, we won't get all of the answers we need.
Book three moves the plot in a meaningful way, however.
Writing that keeps to the status quo:
The writing in book three of Savage is more of the same from the first two books. I wasn't blown away by anything I read here, but it works. The characters act how I would expect them to, and specific characters speak in ways that match their character descriptions.
The dialogue is kept simple so that we as readers can keep pace with the action at the breakneck speed the story seems to present itself in. Something I noticed more in book three than previously is the bracket around speech when different groups are speaking. The meaning behind this is not explicitly explained, but I would tend to think it shows a different language being spoken. All in all, a cool effect for the writing.
Visceral art keeps pace with the series: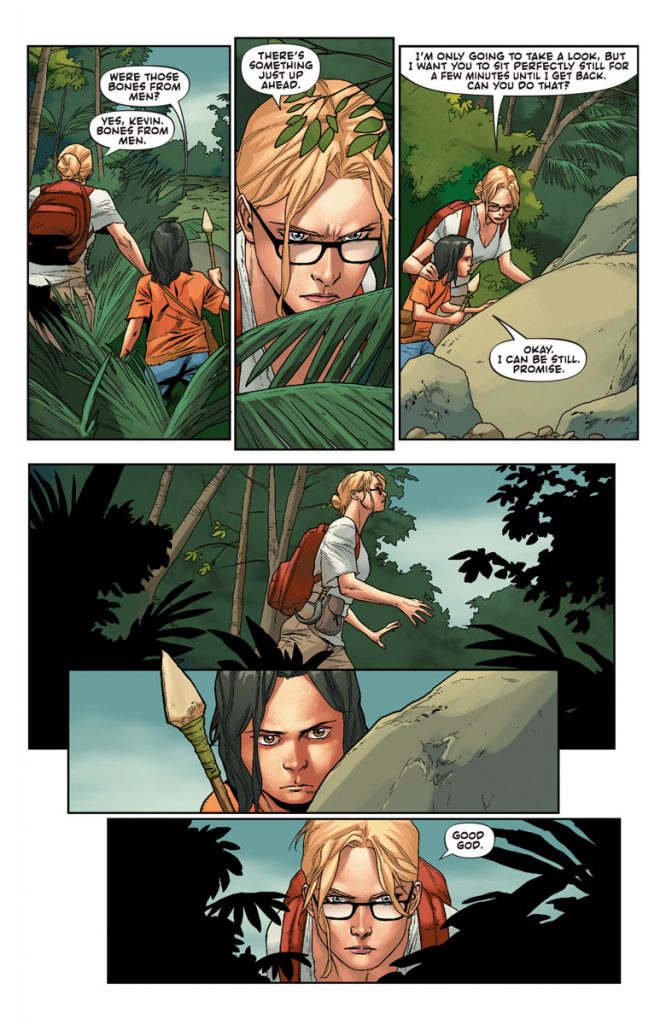 Art has been one of my favorite aspects of Savage since the first book. The dinosaurs look great and the tribe of people look different from the people who have been living on the island for years.
Nothing is left to imagination: Guts coming out of a person and dinosaur alike are both rendered in beautiful fashions. There is no real other way to say it other than the art fits the story and is a joy to look at.
Savage #3 (of 4)
Release Date: January 25th, 2017
Publisher: Valiant Comics
Written by: B. Clay Moore
Illustrated by: Clayton Henry And Lewis Larosa
Continue Reading >>> Source link