Marvel's latest Avengers team is the blood-thirstiest one yet. Savage Avengers brings together the likes of Punisher, Wolverine, and… Conan?
Savage
Well, that didn't take long. Marvel only got the rights to Conan back last month, after all. Nevertheless, they've already got three titles either out or coming up that will star the Cimmerian or his world. Now you can add another to that list, as Conan officially joins the Marvel (superhero) Universe.
Playing off of his guest appearance in the Avengers tale No Road Home, Conan will be a part of the Savage Avengers. The barbarian hero will join a team that's pretty stacked. Included will be Marvel mainstays like "Wolverine, Venom, Punisher, Elektra, and Brother Voodoo".
Gerry Duggan will be handling the writing shores on the book, with artist Mike Deodato.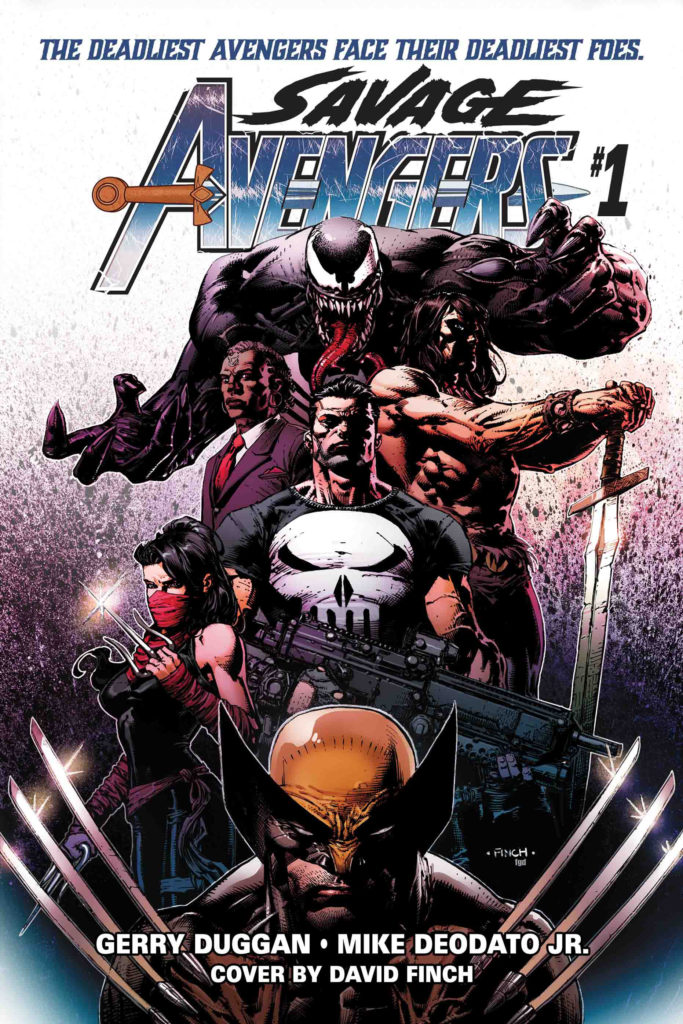 "We envisioned a threat, a magical green zone where the evil wizards of Conan's world are trading spells with The Hand in Japan," Gerry Duggan told Entertainment Weekly in an exclusive interview. "Conan is on a very Conan-like mission; he's heard a tale of an amulet so he's chasing it, and the evil magic sorcerers are doing something that would be a Marvel Avengers problem. It feels like we have found some very fertile ground that is a Venn diagram between those two worlds."

"SAVAGE AVENGERS is just what it says on the label—it's all of the biggest badasses of the Marvel Universe brought together uneasily in one explosive series—and with Conan as a wild card," SVP and Executive Editor Tom Brevoort told Marvel.com. "It's big, it's brash, it's explosive, it never slows down—the only scenes in SAVAGE AVENGERS that involve a table is when somebody is being thrown through one."

Marvel press release
Savage Avengers #1 lands on the racks this May the 1st.
Continue Reading >>> Source link