The Cartoon Network is going back to back with panels based on their mega-popular shows Adventure Time and Regular Show as well as a full on Adventure Time booth on the show floor; complete with a replica Ice King castle.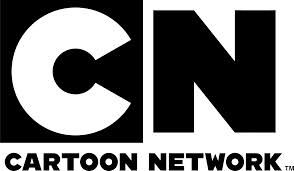 Both Adventure Time and Regular Show have become real icons of the animated world in the last few years and they're both going to have big time presences at this year's SDCC. Both shows will have panel presentations, but that's far from all for fans to check out. Adventure Time will have a full booth all to itself on the show floor with a mockup of the Ice King's castle (perfect for photo ops) and Regular Show will have the Regular Zone, which sounds absolutely awesome:
Directly across the street from the Convention Center, Cartoon Network has joined forces for a second year with the New Children's Museum of San Diego to offer families and kids-of-all ages a unique immersive experience. Taking its inspiration from the Emmy® award-winning series Regular Show, Cartoon Network will transform The New Children's Museum into the Regular Show Regular Zone – a sensory feast complete with nostalgic 80's arcade games, Regular Show inspired video games, and groovy neon lighting. Topping the museum with ginormous inflatables of series stars Mordecai and Rigby, Comic-Con goers won't be able to miss the Regular Show Regular Zone at The New Children's Museum which is open and free of charge throughout San Diego Comic-Con 2013.
As for the panels, they'll be held in back-to-back fashion at the Hilton Bayfront on Friday, June 19. Full details are yet to come, but we do have the roster of events as they stand right now. And they are:
Thursday, July 18

MAD

Get a glimpse behind the MADness with MAD television producers Kevin Shinick and Mark Marek.

Annoying Orange

Join the cast and crew of Annoying Orange for a slam-packed, manic musical mash-up, featuring: an exclusive look into the show's unique production process, an epic new episode premiere, a live musical number, a Toby Turner dance, and insight into the emerging creative bridge between Internet and traditional television entertainment. The Annoying Orange panel that includes Dane Boedigheimer (creator, Orange, Pear, Midget Apple, Marshmallow), Toby Turner (Nerville), iJustine (Passion Fruit), Tom Kenny (Coconut, Guava), Rob Paulsen (Broccoli Alien Overlord), Tom Sheppard (co-creator, director, Li'l Squishy, Old Man Banana), Gary Binkow (EP) and Conrad Montgomery (Cartoon Network Executive).

 

Friday, July 19

Cartoon Network presents a back-to-back Regular Show and Adventure Time Panel Extravaganza!!!

Regular Show

Care to join the not so regular cast and crew for an eventful hour of OVER THE TOP regular? Yeeeeeeeeuh you do!! Cartoon Network brings the magic makers of its Emmy Award®-winning original comedy series Regular Show to San Diego Comic-Con 2013! Check out exclusive content and get the inside scoop on your favorite slackers, and some of their closest friends. The panel features: Regular Show creator, JG Quintel (voice of Mordecai), William Salyers (voice of Rigby), Sam Marin (voice of Benson, Pops, and Muscle Man), Sean Szeles (Supervising Director), Toby Jones (Storyboard Artist) and Calvin Wong (Storyboard Artist).

Adventure Time

What's ALGEBRAIC and SCHMOWZOW and RIGHTEOUS all over? It's Adventure Time! Holy Stuff! Cartoon Network is bringing its hit original comedy series Adventure Time to San Diego Comic-Con 2013! As if chatting up the coolest kids in the cartoon kingdom wasn't enough; get ready for your eyeballs to be fixed on some never-before-seen content, and your jaw to drop at a rad surprise…or two. So come on, grab your friends! Let's get this party started! The panel features: Adventure Time creator Pendleton Ward (Lumpy Space Princess), Jeremy Shada (Finn), John DiMaggio (Jake), Tom Kenny (Ice King), Olivia Olson (Marceline), Kent Osborne (Head of Story) and Adam Muto (Supervising Producer).

 

Saturday, July 20 

Cartoon Network New Comedies: UNCLE GRANDPA, STEVEN UNIVERSE and CLARENCE

Be the first to see an exclusive sneak peek of Cartoon Network Studio's all new line up of chuckle-inducing comedies! The panel will feature Uncle Grandpa creator Pete Browngardt, creative director Audie Harrison, and Adam Devine (Workaholics) as the voice of Pizza Steve; Steven Universe creator Rebecca Sugar and creative director Ian Jones-Quartey; and Clarence creator Skyler Page. All your questions are sure to be answered and your anticipation is sure to be electrified!

 

Sunday, July 21

Beware the Batman

The Dark Knight makes his return to television in this new action-packed CG animated series. Producers Glen Murakami and Mitch Watson will give fans a peek behind the cape.

Teen Titans Go!

Producer Aaron Horvath joins members of the voice cast, including Greg Cipes and Scott Menville, for this screening and Q&A. Go!

Ben 10: Omniverse

It's Hero Time! Set your Omnitrix for "AWESOME" with the Ben 10 Omniverse Panel, highlighting the Cartoon Network hero of a million alien faces! Join voice talent Yuri Lowenthal (Ben 10), Bumper Robinson (Rook), Paul Eiding (Grandpa Max), and Eric Bauza (Dr. Psychobos), as well as the guys who help make it all happen, Matt Youngberg (Supervising Producer), and Derrick Wyatt (Art Director), as they talk about the show, premiere an unseen episode, and much more!

 
Continue Reading >>> Source link