Valve's online digital game distribution service was a hotbed of activity this Holiday Season as gamers played and bought aplenty.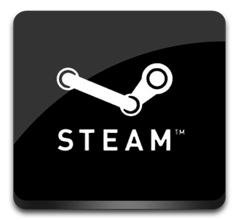 On December 28th, Steam had a monster 8,357,541 gamers online- all at the same time. That was the peak of this past Holiday Season's use by gamers for the PC gaming service, but it was busy all the way through really, as blockbuster and indie games were played and deals were had thanks to the Steam Winter Sale.
If you're looking for the most-popular games on Steam, it was DOTA and Counter Strike: Global Offensive by a mile, though mainstays like Team Fortress 2 and Skyrim also hung in there for yet another season.
At this point, I think it's pretty safe to say that PC gaming is doing just fine. For a long while, that wasn't the case and both gamers and pundits regularly lampooned PC games, saying the platform wasn't long for this world when it came to playing video games. With Steam breaking 7 million simultaneous users about a year ago, and now busting through the 8 million barrier by a healthy margin though, that's clearly not the case anymore.
Source: Blue's News
Continue Reading >>> Source link