April 11, 2016
Microsoft, News, past, PC, PS3, PS4, trailers, Video, Xbox One
1,046 Views
Developed by Might Studios, Skyling: Garden Defense is a strategic 2D platformer. The developers borrowed some familiar gameplay mechanics from 1980's popular arcade games. Gamers will be able to jump right into the action as the solve puzzles by moving levers, pulling switches and opening gates. By helping out Bloom, the game's protagonist, gamers must solve puzzles to help restore the once fertile and vibrant Skyling Garden back to its former glory.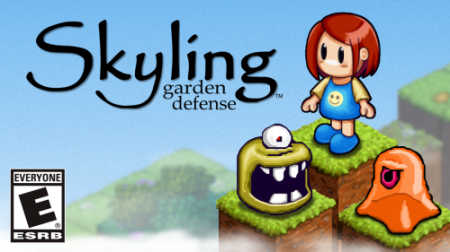 Monsters have taken over the gardens and has turned into a barren and dead wasteland. Bloom must work her way across the garden, making sure to restore each and every square. Her adventures through the garden will land her in some precarious situations. Bloom will have to solve puzzles with the help of some friendly and sleepy cats. These cats have found their way into the garden and have decided to take a quick cat nap. Bloom can use the cats help solve puzzles throughout the game.
Play through 30 exciting levels and never get stuck. If one of the levels proves to be too difficult, players will have the ability to skip a level and leave the prior level for a different time. Skyling: Garden Defense is a game for all ages. The price for Skyling: Garden Defense is $4.99 and will be available on April 19, 2016 on all major platforms.
Continue Reading >>> Source link