Sakurai has updated the official Super Smash Bros website yet again. This time revealing a stage from a Nintendo IP that hasn't gotten a whole lot of love, Pilotwings.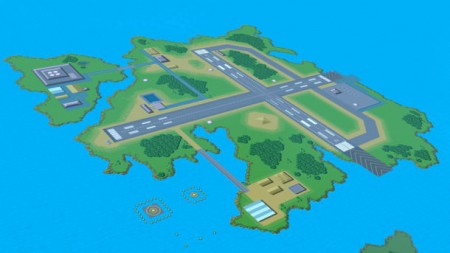 Sakurai has always been known for his keen ability to breath new life into old franchises, and ones that simply haven't been used all that much to begin with. Could this be a sign that we'll be seeing a new Pilotwings game in the future? Time will tell, but as history has shown us, Super Smash Bros has often been used as a conduit for generating interest in IPs, only to use them future. Even more telling is the fact that Pilotwings was released on the Wii U virtual console last month.
What's particularly neat is the fact that they used a level from the Super Nintendo version of Pilotwings, which really gives off a nice nostalgic feel. In case you aren't familiar with the games themselves, Pilotwings is a flight simulator developed by Nintendo. It was first released back in 1991. A sequel, known as Pilotwings 64 was released for the Nintendo 64 in 1996. There's also a game for the Nintendo 3DS called Pilotwings Resort, which was available in stores by 2011 and eshop in 2012.
Continue Reading >>> Source link