1,034 Views
Some of Team Fortress 2's most popular characters join Sega's best in the PC version of Sonic & All Stars Racing Transformed, but will they have hats?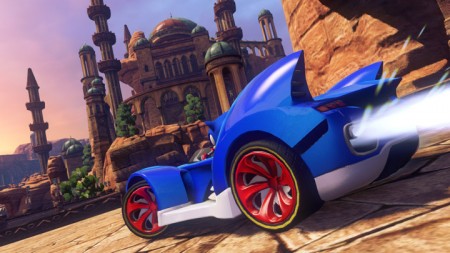 The Pyro, Heavy, and Spy from Valve's uber-popular online shooter Team Fortress 2 will be racing against Sonic and his pals only in the PC version of the latest edition of the kart racer. But wait, there's more!
Also hopping into some kart racers (and also only on the PC) will be the Shogun from Sega's Total War games and the excitable Manager Man from the long running Football Manager series. Have to say I didn't see that one coming…
Sonic & All-Stars Racing burns rubber on the PC on January 31st, it'll run you $29.99 USD.
Check Also
A love-letter to the 80s era of gaming and pop culture, Narita Boy is looking …
Continue Reading >>> Source link