Okay, now that May the 4th is over, we can look to another classic sci-fi franchise as some of the greatest Star Trek games of all time have made the move to GOG.com.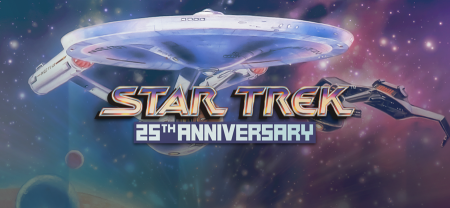 One of the many reasons I love internet gaming retailer GOG.com is for launches like this. You're probably not going to find too many companies out there making the effort to get this kind of initiative going for older games after all, and if you're an original series Trek fan, well you've gotta be happy today.
"It's Star Trek's turn to shine on GOG.com. Our Sci-Fi fans should now be pretty much covered." said Oleg Klapovsky, VP of Business Development, "We're always excited for the chance to restore lost video games to modern PCs. There are very few that deserve the GOG.com treatment more than the Star Trek classics, and we've done everything to make sure they work flawlessly."
Inking a deal with Interplay (who held the license from CBS Consumer Products), GOG has secured Star Trek: 25th Anniversary, Star Trek: Judgement Rights, and Star Trek: Starlet Academy, for addition to their catalog and release on the PC. This is big news for a couple of reasons. For starters, this is the first time the three games are being made available for purchase in a while, and the first time period that they're being made available digitally.
If you're not old enough to remember them from their original runs, 25th Anniversary and Judgement Rights are a pair of excellent point-and-click adventure titles, while Starfleet Academy is basically a flight sim, putting you in charge of a Federation vessel. All three are great in their own way and pretty much must-plays if you love Kirk and crew.
All of them are available right now too, are DRM free, and will cost you $5.99 USD each. Now, how about some Next Generation love GOG?
Continue Reading >>> Source link