Trilobyte Games' classic horror titles reappear on the PC thanks to Steam Greenlight- and just in time as a Kickstarter campaign brews for 7th Guest: 3.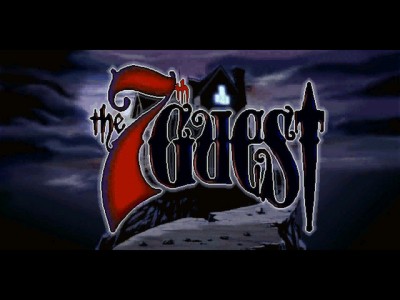 If you don't know, The 11th Hour is actually the sequel to The 7th Guest, hence the '3' at the end of the prospective third entry n the series that's now on Kickstarter. As for the first two games, both come straight out of '90s PC gaming and offer unique puzzle-solving gameplay mechanics and full-motion video.
"We're delighted to offer our fans a new way to purchase and play our legacy games," said Rob Landeros, co-founder, creative director and CEO of Trilobyte Games. "Our fans have been asking for Steam versions of our titles, and we're pleased to now be associated with Valve, and the Steam platform – where so much is going on."
Originally published by Virgin in 1993 and 1995 respectively, The 7th Guest and The 11th Hour were pretty groundbreaking for their time. The 7th Guest (which was a favorite of mine) was actually so popular that it moved over 600,000 copies and caused a 300% uptick in CD-ROM drive sales. In the early '90s CD's were still just getting their sea legs in the video game medium and games like The 7th Guest helped spread the technology in a big way.
Both games were ported to Steam by Night Drive Studios, which specializes in updating the code of older games so new audiences can enjoy them. The 7th Guest and The 11th Hour are available right now on the service and will cost you $9.99 USD each or $14.99 as a horror-tastic bundle.
As for the Kickstarter campaign, it's not quite ready yet, but we'll keep you posted as to when it hits the crowd-funding platform.
Continue Reading >>> Source link