RPG fans will have a brand new art books to fawn over in 2016, with the release of Dark Horse Comics' latest tome, The Art of Fire Emblem: Awakening.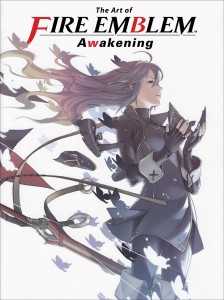 Dark Horse already publishes a whole mess of fantastic art books, and one of the best is focused on one of Nintendo's premier properties with The Legend of Zelda: Hyrule Histori. And now the publisher has turned its attention to another of the Big N's biggies with Fire Emblem.
The fan-favorite RPG will have a full-featured art book. This one's gonna get pretty in-depth too, as Dark Horse says that the book will offer "beautifully illustrated renditions of your favorite characters, storyboards for in-game events, character designs, weapon designs, character profiles, and the entirety of the script with every possible branch of dialogue".
You can expect to see The Art of Fire Emblem: Awakening hitting comic book stores on August 17th, 2016 and book stores on the 30th of August.
Continue Reading >>> Source link