Most fans associate a comic book version of Thor with one particular character, but there is another. Yes, Walt Simonsson's Ragnarök is back.
The end and the beginning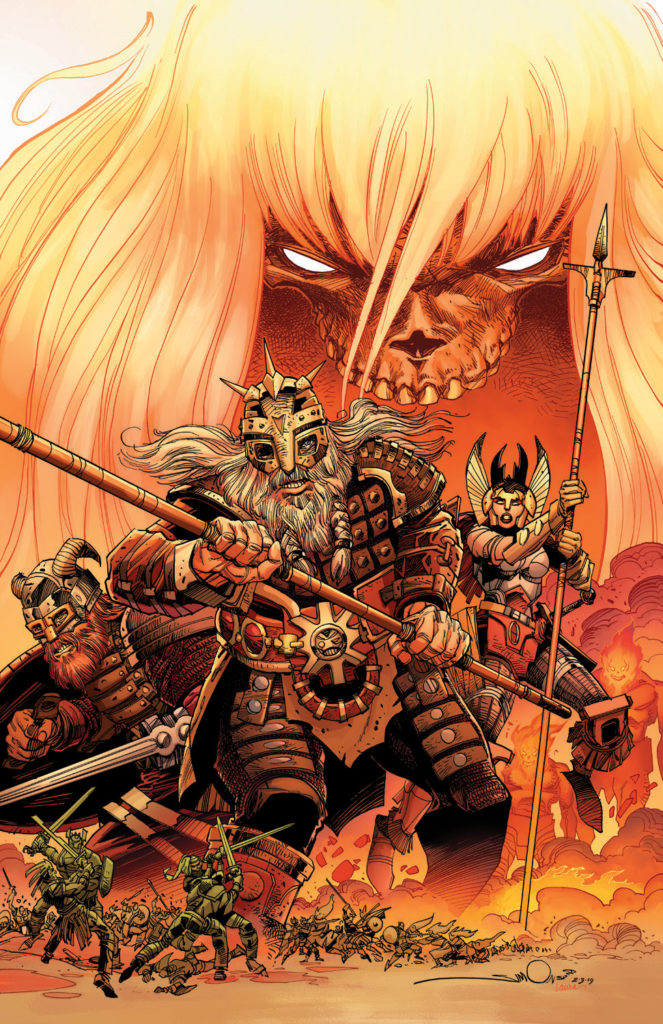 "Walter's work on Ragnarök is phenomenally good — exciting, captivating, and entertaining," says Scott Dunbier, IDW's Director of Special Projects. "It's everything comic book storytelling should be. I count myself extremely fortunate to work with him."

IDW press release
I have to admit I'm out of the loop on Ragnarök, but it continues to sound phenomenal. A retelling of the climactic battle that wiped out the Norse pantheon, Walter Simonson's book was lauded by both critics and fans. And now, it's back.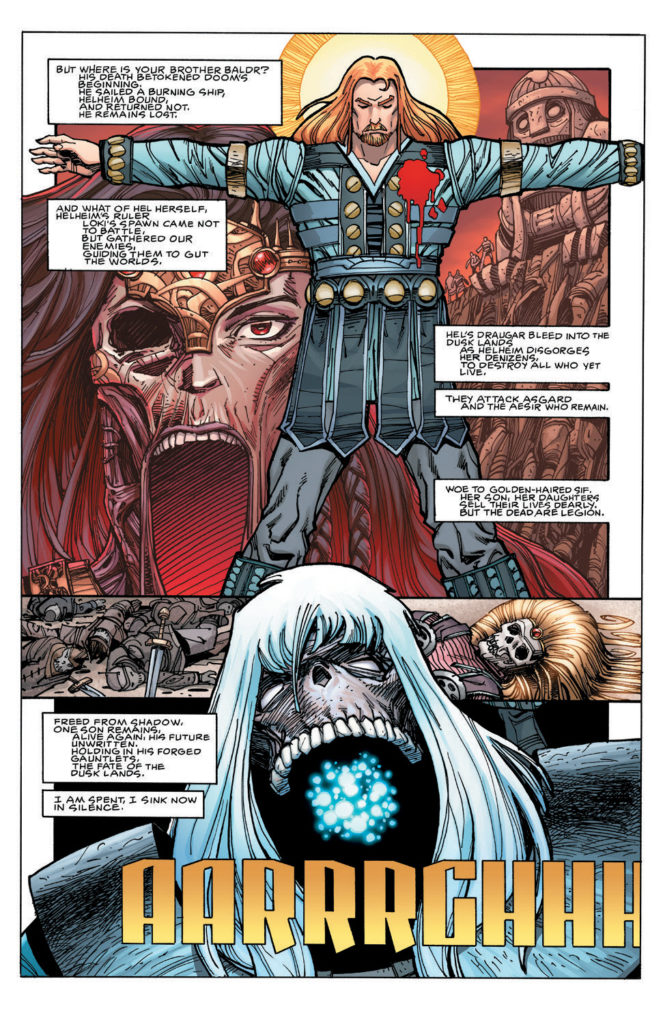 "After so many years, I finally have a chance to draw the last battle of the Norse Gods and their great enemies," says Simonson. "I couldn't be more thrilled. And I have entered Helheim, the realm of the dead, on a journey from which few return. But I have done so and lived to tell the tale — this tale — the breaking of Helheim."

IDW press release
IDW publishing is presenting a total of three version of Ragnarök: The Breaking of Helheim #1. Not only will there be a basic and variant cover, but there'll be a second variation that will feature the work of both Simonson and the legendary Stan Sakai. You might be familiar with his work in Usagi Yojimbo.
Speaking of, Sakai's Usagi will be penciled by Simonson, and vice-versa. Both covers will connect too, which is pretty cool.
Watch for Ragnarök: The Breaking of Helheim #1 to hit stores this July.
Continue Reading >>> Source link