Your Xbox 360 is about to become a collector's item.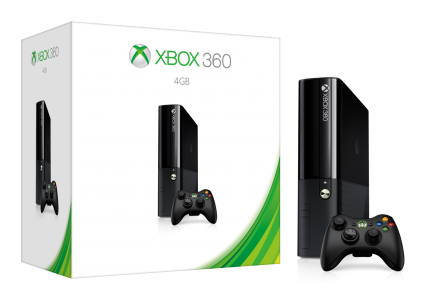 Well, that might be stretching it a bit, but you get the gist… And hey, maybe some of them might become collector's items. Probably not the RRoD units though, that'd just be weird.
Regardless of future, secondary-market price tags though, the Xbox 360 was pretty easily one of the best-selling consoles of all time. The thing was a hit in much of the game-playing world, specifically the US and UK, where it cleaned up.  If I'm recalling correctly, Xbox 360 sales beat the PS3's in the States for almost three years in a row. That's impressive.
Getting back to the present though, all good things must come to an end. And it's here, a few years into the Xbox One's reign, that the second console from Microsoft is officially no more. Microsoft has announced this week that its Xbox 360 is officially discontinued.
And with no more units rolling off the assembly line, once the remaining stock is gone, it's gone. This, of course, also means that there won't be any more special versions of the console produced, and you probably won't be seeing any new box deals (with packed-in games) at any point in the future either. You will however, be able to still buy a new 360 at retail stores.
As I mentioned, the stock will be sold-through till there's nothing left, so you'll still be able to get one for a while at least. After they're out of stock though, you'll have to head to eBay or GameStop's used department (I'm sorry, I mean pre-owned) to get one for yourself. MS notes that availability will vary by country as well, so best check with your local retailer before you head out to get (another) one.
Oh, and on the subject of Xbox Live support for the now-dead console, Microsoft says that they'll be continuing it. As website MCV notes though, it's unclear as to how long you can expect that to last. And I have to believe that's especially true with the Xbox One's backwards compatibility gaining steam.
Source: MCV
Continue Reading >>> Source link