Sales and My Nintendo discussed, but nothing on NX.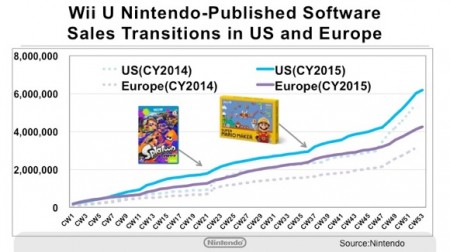 Sales
The briefing opened with sales information, noting that the 3DS didn't sell quite as well as 2014, speculating that this was due to 2014's release of both Super Smash Bros. and Pokemon Omega Ruby/Alpha Sapphire.  Japan's sales saw a bit of a jump late in the year with the launch of Monster Hunter X (Cross), but the device otherwise lacked momentum driving titles.  North America and Europe saw similar sales across each year, with 2015 only slightly lagging behind- unsurprising as this year's North American holiday releases included the likes of Chibi Robo: Zip Lash (which we called adequate) and Animal Crossing: Happy Home Designer (which wasn't the Animal Crossing everyone was looking for).
Of course, lagging hardware sales didn't stop the likes of Monster Hunter X (Cross) from selling over three million units in Japan.
Nintendo noted that their overseas 3DS business meant to increase sales by relying on "a rich lineup of evergreen titles…rather than only relying on new titles."  This explains the "Nintendo Selects" program which started in Europe in October 2015, where these evergreen titles were sold for a reduced price.
All told, the 3DS has moved over 54 Million units worldwide, including 20 Million in Japan alone.  Nintendo expects these numbers to arrive with the launch of Limited Edition 3DSes packed with the new Virtual Console releases of Pokemon Red/Gree/Blue/Yellow.
The Wii U, meanwhile, has sold better than 2014, in large part due to Splatoon, which has shipped 4.06 million copies worldwide.  The new IP has been a pleasant (and deserved) success, and Nintendo noted 690 thousand people participated in the 10th Splatfest on January 23rd, an all-time high.  Splatoon is doing so well, it beat Super Mario Maker (3.34 Million shipped) and is tracking better than Mario Kart 8.
Software sales similarly increased in 2015, year over year, in all markets.
Amiibo is also doing well for Nintendo (the top three best-selling amiibo in Japan are all Splatoon related), and Nintendo has plans to increase their lineup as well as propose new ways to enjoy amiibo, including the upcoming Mini Mario & Friends: amiibo Challenge.
My Nintendo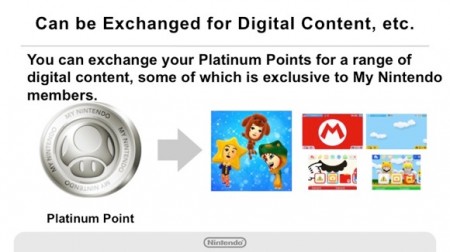 Now onto the fun part: Nintendo discussed their new membership service, "My Nintendo," which will launch this March.
Firstly, registrants will receive messages crafted based on player activity and purchases, as well as "Just For You Discounts," similarly based on player habits.  Japan has already started receiving "Birthday Special Discounts," aiming to "increase the satisfaction of consumers that have a Nintendo Account."
Secondly, registrants will be able to purchase software via the website, and the game will be downloaded onto their system automatically (for which your My Nintendo account needs to be tied to your existing Nintendo Network ID).
Thirdly, My Nintendo will include a points-based rewards program, useable on both game consoles and smart devices.  Two types of points, Platinum and Gold, offer different kinds of rewards.  The Platinum points, awarded for playing on smart devices and logging into the eShop (as well as meeting "certain conditions) can be exchanged for "a range of digital content," which seems to include 3DS themes and Miitomo content.
Gold points, on the other hand, are offered for digital purchases of 3DS and Wii U games, and can be exchanged for discount coupons (which is not dissimilar to the discontinued DDP program from the Wii U's launch, where digital purchases gave players eShop credit).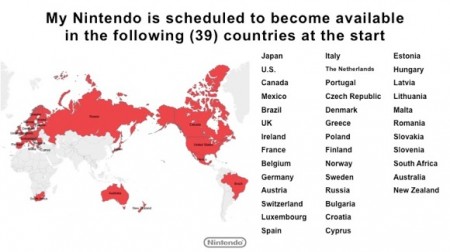 My Nintendo launches in March across 39 different countries, including the Americas, Europe, Japan, Brazil, and more.
Source: Nintendo IR Information
Continue Reading >>> Source link