Tis the season for carols, lights, and the big guy in red. Of course, when you're talking Dark Horse Comics, that means Hellboy.
Time for a good ghost story
"There is a long tradition of telling ghost stories at Christmas," said legendary Hellboy creator Mike Mignola. "I love ghost stories more than just about anything and I love that Christmas time of year so I wanted to do my bit to carry on that tradition."

Mike Mignola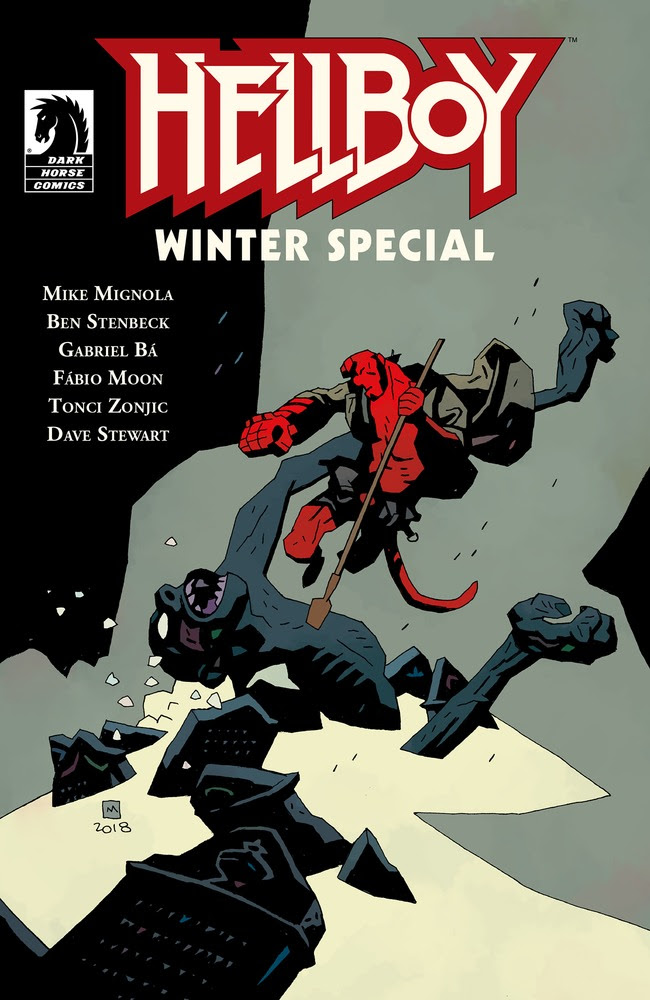 Odd as it is for me, I don't think I've ever read a Hellboy Winter Special. I know there've been a few, and I'm a big fan of Mignola's heroic hellion, but for some reason I've never caught it.
I think I'm in the minority there though, since the newest edition apparently has quite a bit of enthusiasm behind it. Landing in stores this week, the Hellboy Winter Special promises a trio of tales that'll leave you frozen in fright.
In "Happy New Year, Ava Gallucci," writer Mike Mignola, artist Ben Stenbeck and colorist Dave Stewart team-up for a New Year's Eve séance gone wrong when Hellboy visits a family's English home;
In "Lost Ones" celebrated cartoonists Fábio Moon and Gabriel Bá revisit the acclaimed B.P.R.D.: Vampire; for a haunting, midnight ceremony;
And in "The Empty Chair," acclaimed artist Tonci Zonjic returns to write and draw a Lobster Johnson tale of mobsters, mayhem and murder at the holidays.
Continue Reading >>> Source link