"Flying higher, pleasing our fans and making the game as enjoyable and real as possible!" Yep, it's time once again for another free update for Namco Bandai's Ace Combat Infinity.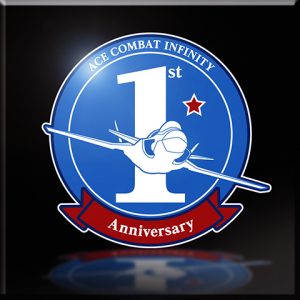 If you haven't played Ace Combat Infinity, it's Namco Bandai's latest game in the long running flight sim 'lite' series of air combat games. The title came out about a year ago and is a PS3 exclusive. It's also free to play, which is certainly a nice little bonus if you'd like to give it a shot.
The publisher just keeps on supporting it too, as you can see with this one, which is the 9th such release. It's actually pretty packed too and has a bunch of new planes, and goodies, as well as a new co-op mission. As you might imagine too, there are some new events planned around the game too, so you shouldn't get too bored should you dive in.
Here's what's in the update:
14 New Aircraft – 3 Standard and 11 Special: ranging from the famed MiG-31B Foxhound to the unique 20th Anniversary edition F-4E
New Online Co-Op Mission: Pilots will be able to team-up and take on the "Adriatic Sea Landing Operation"
New Events planned:

4 Online Co-Op Missions Ranking Events
8 Item Drop Events
7 types of challenges for the strongest pilots!
New Special Weapons, Aircraft Parts, Skins, Emblems and Instant Radio Messages
Increase of Aircraft Level Cap and enhancements to existing features!
Ace Combat Infinity update #9 is available right now, exclusively for the PS3.
Continue Reading >>> Source link