Valve had some interesting reveals at this GDC, including the final form of their Steam controller and the first look at their upcoming virtual reality wands and headset.
Lots to get excited about at this year's Game Developers Conference in San Francisco (which wraps up today). PC gamers will have a bunch of innovative new stuff from Valve as the company pretty much has fully outlined what they'll be bringing to the table in terms of the new VR market that's set to explode across the PC and consoles starting this year.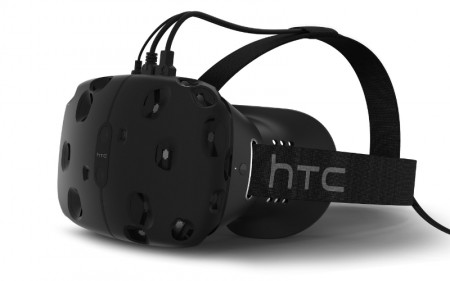 The HTC Vive was foremost, as the new headset kind of came out of nowhere and impressed show-goers. The VR effect is reportedly quite good and Valve's Gabe Newell has gone on record as saying that the headset can display virtual reality environments with "zero per cent of people get motion sick", which was something had bothered him in particular about other headsets out there.
On that, you might see other companies following suit with the same tech, thanks to the fact that HTC (the Vive's maker) has seen fit to begin licensing out the tracking system that they utilize. Lighthouse, that's the name, will be assuredly be making an appearance on some other 'sets, yet to be announced. I doubt though, that either Sony or Oculus would be interested, no matter how good it is.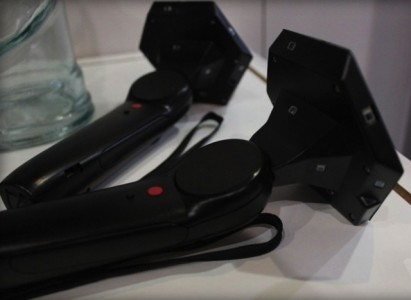 Also gone over at the show were the wands that the company would put into use with the Vive. Valve's VR controllers are somewhat reminiscent of the PlayStation Move, but don't have the ice-cream cone light-up knobs on the ends. Still in the prototype stages (so don't be scared off by their looks), the controllers will come equipped with a trackpad (that's pretty neat) and the buttons and triggers that you'd expect. They'll also reportedly be squeeze-sensitive, which is interesting as well.
Unlike the PS Move, you won't need a camera array to use these sticks. Valve is instead opting for a wall-mounnted sensor system that'll serve to pick up and translate your movement. We're getting closer and closer to that Holodeck folks…
On the more traditional front, the Steam controller is finally, well, final. Valve has been showing off prototypes of this thing for a while now, but the dual trackpad controller is ready to go at this point and has a finished design that's actually pretty cool… although it does have one odd design choice that you might not be all that fond of.
The placement of the face buttons is just kind of strange. Usually you'd find a second analog stick in that spot and the buttons above, but not here, here it's reversed. It's easy to understand why of course, as the second trackpad wouldn't exactly fit in that area, so you have to kind of make allowances and accept some changes it you want the controller to do what it's designed to do.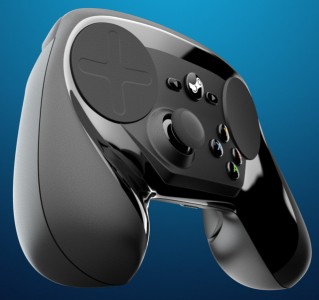 Other than that, it looks solid. I'm actually pretty excited to try out the trackpads in games that aren't designed to be of use with a controller. And, although there've been some negative comments from the people who've tried the pad out, I have to say I'm still pretty bullish on it.
The Steam controller hits retail this November, alongside a bunch of Steam Machine set-top computers. As for the Vive and the VR sticks, expect the former sooner than the latter, but there are no dates on either as of yet.
Sources: MCV (controller, VR sticks, Headset)
Continue Reading >>> Source link