February 24, 2015
industry, News, PC
1,131 Views
Don't count Steam out just yet. Valve is set to show off their VR set and controller at this year's Games Developer Conference.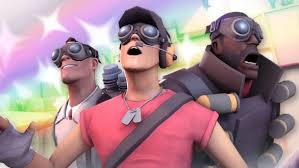 It is not surprising to discover that Valve has been working on virtual reality hardware, but this is the first real confirmation of their project. The debut at GDC means Valve's VR is most likely close to market ready. The Steam controller's debut is long overdue and relatively old news. The original announcement was in 2013 and has since undergone revision after revision. The bigger question that is currently unanswered is what is going on with the Steam Machine. Valve did say they would also be showing off new "living room devices." Valve's hand may be forced in regards to the Steam Machine due to the major push from Microsoft with integrating gaming on Windows 10 with the Xbox One. The Steam Machine originally was planned to hit the market last year, but Valve has been silent on the delay. All will be revealed next week!
GDC Expo starts March 4th.
Please follow me on Twitter for all your gaming news: @lmrome3
Source: MCV

Continue Reading >>> Source link