Return to the wastes of the original post-apocalyptic strategy RPG on consoles later this year.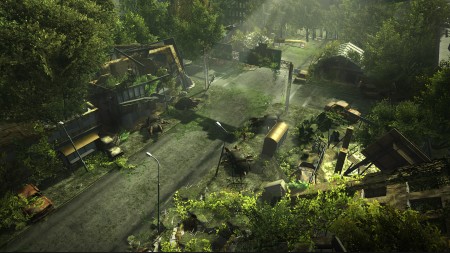 Wasteland 2 has had kind of an interesting trip getting back to relevance. The game was crowd-funded on Kickstarter in a landslide show of fan support and recently hit the PC. Wasteland was the original 'Fallout' by the way, and kind of started the whole post-apoc thing way back in 1988.
Needless to say, fans haven't forgotten about the brand and were apparently chomping at the bit to get another go at it's crumbling, mutated world on the PC. And now there's going to be a whole lot bigger of an audience that'll get the same chance, since the title will be heading to both the Xbox One and the PS4.
Announced the other day for Microsoft's console as a part of the [email protected] self-publishing system, Wasteland 2 will be making an even bigger splash on the PS4 thanks to the just launched Unity 5 engine. The new Unity will allow the developers at InXile to upgrade Wasteland 2's character models, environments, and even lighting.
Both versions of the game should be landing later this Summer, and the PC edition of Wasteland 2 is available now.
Source: MCV
Continue Reading >>> Source link