You just can't keep good undead/zombie/slasher/thing down.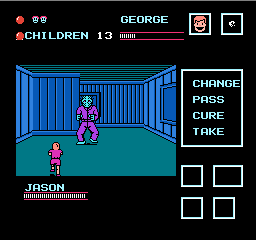 You may have fond memories of the original Friday the 13th game on the NES (or not, depending), but while that game was largely considered a misstep, the new one that EGM is reporting on kind of sounds like it's got some serious promise. A multiplayer title (it's unclear right now whether it'll have a single player component), Friday the 13th will sport an asymmetrical play style with one gamer taking on the part of starring slasher Jason Voorhees, and additional players taking up the roles of his victims.
The original film's creator Sean Cunningham is deeply involved with the game too, which is a good thing considering that that movie is pretty much credited as the birth of the slasher film, and was a pretty great horror flick. The game will also have plenty of content as it'll play upon both the movie series and the upcoming TV show, and Cunninham promises "thrills and scares" aplenty for fans.
Look  for it on consoles and the PC this October. Lets just hope Jason's not glow-in-the-dark this time around.
Source: EGM
Continue Reading >>> Source link